How do you typically say goodbye to a video game?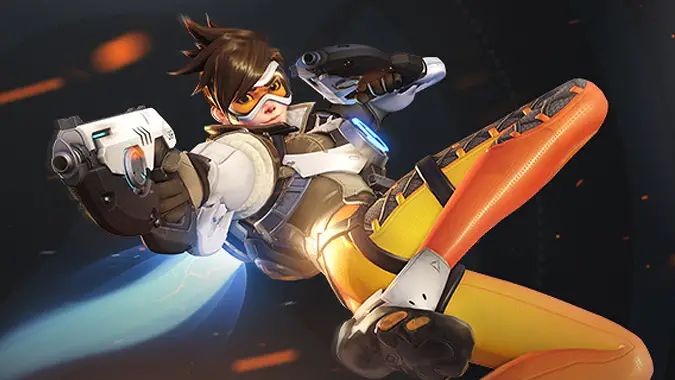 Today Overwatch brings down its servers forever. And while Overwatch 2 servers will be spun up tomorrow it still feels like an ending, with the changes to the game — both in play and monetization — being distinct enough that the designation of "2" doesn't feel forced. Of course it's arguable that it could've been an expansion that brought these changes and thus the sense of loss and change wouldn't be present, but I feel like the arrival of WoW Classic has made us all more sensitive to change. Cataclysm, after all, was just an expansion but it overwrote the face of Azeroth so comprehensively that the desire for "Vanilla Servers" started while it was active. Ditto Overwatch 2; whether expansion or sequel or DLC, the community knows there isn't going back anymore.
What's weird for me is that I'm emotionally invested in a game that I can't play. First-person games — especially shooters — have a very negative effect on my digestive system, requiring me to sit them out (I can't even watch Overwatch League for more than a few minutes). But it's a game my son plays so while I can't join in with him it is something we talk about quite frequently. He's planning to play Overwatch 2 so that aspect isn't going away, but there's still that sense of a sea change, of an "end of an era" (as he put it).  He made sure to play a few games today because he knew it would be the last time he could.
It's funny because so often we're not given an opportunity to say goodbye to a game. Heroes of the Storm may be in maintenance mode, but nothing is stopping anyone from logging in and playing. The same situation exists with Diablo 3 and StarCraft 2. The game that's actually easiest to say goodbye to is World of Warcraft — as a sub-based game, signing off "for good" is something you can do by simply no longer paying. While many players quit and come back (I know I have a couple times), it's still feasible to park your character in your favorite spot, give your animal companion one last /pet, and then log off.
How do you say goodbye to a game? Do you perform some sort of ritual for closure, or do you find yourself more often simply being done with a game before realizing it? Did you do anything special for Overwatch's final weekend — I watched the announcement trailer several times — or are you ready to move on to the sequel? And do you think we'll ever get an Overwatch Classic (which of course won't be the same no matter how many times #NoChanges is tweeted)?