WRUP: Is it already time for October?!
Welcome to the end of not only another week but also another month. We're about to enter — as Cory correctly described — the best month of the year, October! How are we celebrating? With a good ol' fashioned WRUP: What aRe yoU Playing?
What's the Blizzard Watch staff up to this weekend? Read on to find out! Yours truly kicks us off.
Spla3n
Overwatch (RIP)
Mass Effect
Renn Fest pt. 2
I continue to be on the Splatoon 3 Hype Train and it's not really slowing down. I'm committed to actually making an effort outside of Splatfests this time around, and I have a lot of fashion to show for it. Saturday will be spent with the family for a memorial get-together, and then Sunday will possibly be another trip to the Renn Fest. It was super crowded this past weekend, and given it's the final weekend here… well, I'm not exactly thinking it'll be any less crowded.
In between all that will be a series of farewell games before Overwatch goes away, as well as Mass Effect 3 being slowly but surely wrapped. Oh, and maybe more LEGO building.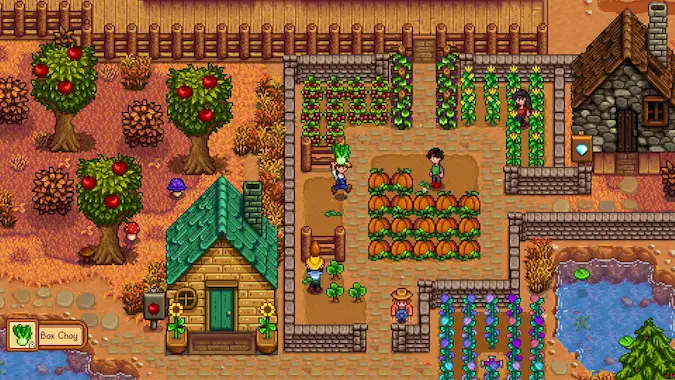 Overwatch
Atelier Sophie
Stardew Valley
League of Legends
My weekend will probably look like the past several did. I have been adoring my revisit of Atelier Sophie. Atelier Ryza was the first game in the franchise that I finished, and it took a couple hours to get into the different pacing and systems of Sophie. But I've more than hit my stride. The alchemy system is ideal for my Tetris-playing and puzzle-solving brain, and the combat is deeply satisfying. I think I'm in the final end-game grind for recipes and I can't wait to dive into another story in this series.
The weather has officially turned autumnal in my neck of the woods, which means I have a hankering to play Stardew Valley. Fall is my favorite season in-game, so I expect to be humming that portion of the soundtrack quite a bit over this weekend while I think about making all kinds of pumpkin foods.
I'm also going to be playing those final Overwatch matches before the new game arrives. And this weekend kicks off the play-in stage for the World Championships in League of Legends. It's fun to see the smaller regions get their shot at the big stage, and I will keep my fingers crossed for any kind of big upset. Love me an underdog Cinderella story!
Cyberpunk 2077
Pathfinder Wrath of the Righteous
I'm playing so much Cyberpunk 2077 that I'm making V in Hero Forge.
Pathfinder Wrath of the Righteous comes out on consoles today and I'm hoping to get that soon, as I've loved it on PC. Also there's a Mario Rabbids game.
I'll be driving through El Paso. Does that make a wrup?
Also figuring out what class to use my Dragonflight boost on. Undecided.
Code Names
Villainous
Reboot
This weekend is our ninth monthly game night we host. Time to play more board games. The opening game is Code Names, a group game of teams, where someone says a word, to make others on the team guess the word or words on the table, without guessing the wrong words. Then for smaller group games, the Disney game Villainous, been meaning to try it for a while, finally time to play it. Other staples that may or may not get played include Catan, Exploding Kittens, and Unstable Unicorns.
As for TV, on Hulu, there is Reboot, a tv show about a tv show, always fun..and about a reboot of a tv show at that. It's not the funniest show, but the cast is excellent. That's this week's recommendation.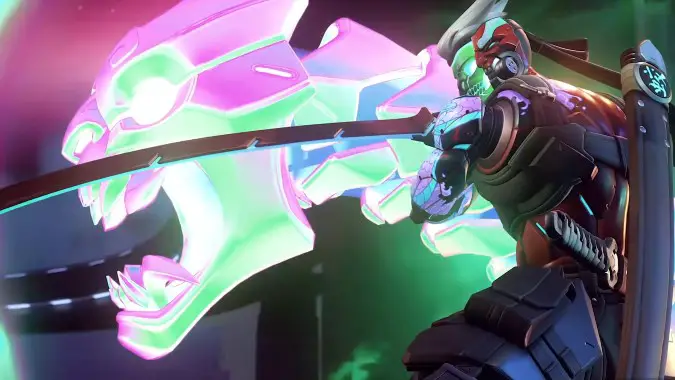 Overwatch 2
Rookie: The Feds
I'm excited to ride out the last bit of the Overwatch 2 press beta, hopefully to do a couple last galleries. It's really been a great experience so far, and I'm hopeful we'll have good games going forward. I also just caught the first episode of Rookie: The Feds. It's a pretty standard buddy cop show, except the two leads are Niecy Nash-Betts and Nathan Fillion. I love me a crime procedural, and I'm not sure they could cast a show more perfectly for me unless one of them has a fox for a pet. Probably Nathan Fillion. Such a lovable scamp.
Gem ups and conquests are all that stands between me and another terrifying pet. I SHALL HAVE IT!
I'm also ready to dive back into beta testing for Dragonflight now that talents have their lovely background artwork.
Shadowlands
Rings of Power
All the Seas of the World by Guy Gavriel Kay
Hurricane Ian is aimed square at us (although we're inland so the only fear we have is power failure) so not planning on much this weekend. If we do keep the power on, I'm working on the Torghast cheevs this weekend to see if I can get Veilstrider.
Besides that, I'm hoping to catch up on Rings of Power, and I've gotten a copy of the latest Guy Gavriel Kay book to read if the lights are on.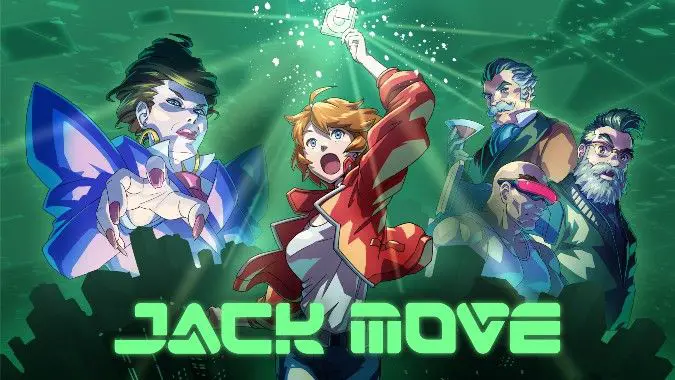 There's this indie cyberpunk JRPG called Jack Move that's pretty fun! Pixel art, old-school gameplay, charismatic characters, a really fun battle system. I had played the demo on Steam a while ago, really enjoyed it, but now that it came out on Switch I opted to get that version.
LEGO building
Board games
Hurricane Ian knocked out our power so much of my weekend gaming plans will revolve around when we get power back.
There's lots of twigs and limbs to clean up, and the wind blew over our patio table which shattered the glass top.
Right now, it's books, Lego and board games.
That's us for the weekend! Stay safe out there, and enjoy the start of spooOoOOo0oky season! (And if you have a moment, why not let us know: WRUP?)