WoW
Oct 19, 2022 2:00 pm CT
What's happening to tier sets bonuses and Legendaries in the Dragonflight pre-patch?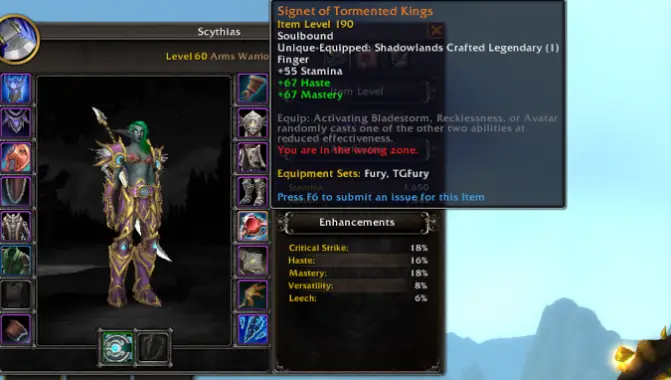 With the Dragonflight pre-patch launching on October 25, you may be wondering what will happening to your carefully collected gear, particularly the tier set bonuses and Shadowlands Legendaries that are currently providing a lot of your power. It's pretty normal for these things to be removed or depowered at the end of the expansion, so we all know their time is limited.
Tier bonuses will be going out first: Shadowlands tier sets will be marked as Legacy as soon as patch 10.0 drops, meaning that their set bonuses will be disabled. Blizzard has noted that they don't usually mark gear as Legacy so quickly, but they took the step due to the sheer magnitude of talent changes in Dragonflight. I imagine the alternative to disabling them would be going through each bonus and redesigning them to still be balanced and relevant for the last month of the expansion was simply more work than it was worth. It feels a little weird to have only gotten these sets back in Sepulcher of the First Ones (released in February 2022) only to lose them eight months later, but we know that Dragonflight will have tier sets, so we won't be without tier bonuses for very long.
It's disappointing, but understandable, in my opinion.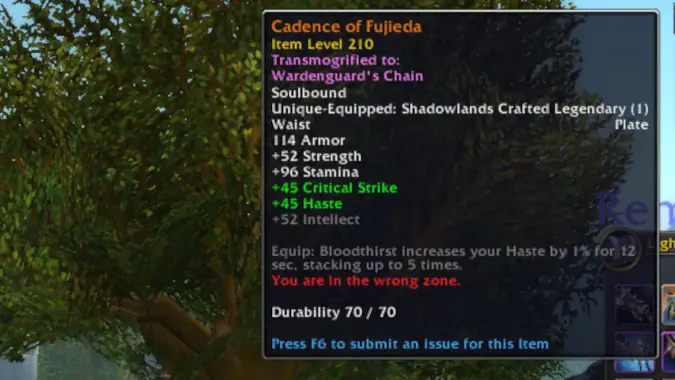 But Shadowlands Legendary items are a different story: they aren't going anywhere, and you'll be able to keep wearing them for as long as you'd like. However, there is a pretty big caveat, because their powers will no longer work outside of Shadowlands content. Considering many of the powers of these Legendaries have will become part of the new talent trees, that's not exactly a surprise. However, for now, Legendaries will keep working exactly as they do as long as you're in Shadowlands content. (And if Shadowlands Timewalking ever comes along, these Legendaries could be a powerful once again — though that's not something that's likely to happen for a long time. )
But even without their special abilities, Legendaries have strong stats and will be good gear to level with… at least until you find something better. So don't toss out your Legendaries just yet, because they'll be useful for a while yet.