WoW Classic Season of Mastery players can transfer characters to other Classic realms (or the character will be deleted)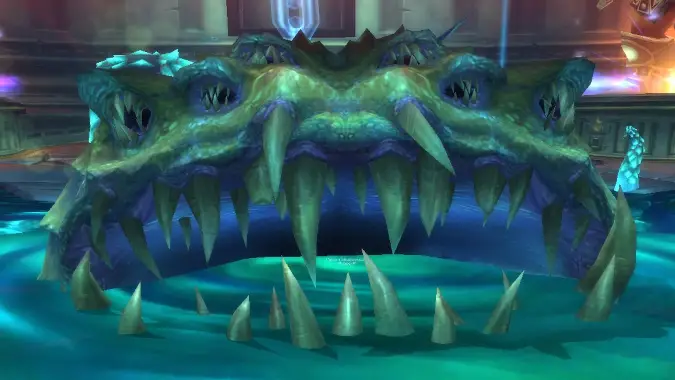 The WoW Classic team announced that players of Season of Mastery characters now have the choice to transfer to Wrath Classic or Classic Era servers — because Season of Mastery servers are going to be closed, and the characters remaining there straight up deleted, at a later date yet to be announced. Choose your new server carefully, because whichever you pick, there's no going back, according to the announcement post.
However, there's a kink in the process — as of this writing, all the server transfers have been disabled, due to a bug that's been preventing some players from transferring their character properly from the Season of Mastery servers to either a Wrath Classic or Classic Era server.
Once that bug is dealt with, you'll have the option of one of two servers depending on which Season of Mastery realm you currently play on.
Jom Gabbar, Nightfall, Mutanus, Barman Shanker (PVP) — Players can transfer to either Eranikus for Wrath Classic, or Whitemane for Classic Era (Original 1 to 60 WoW Classic)
Swamp of Sorrows (PVP) — Players can transfer to either Yojamba for Wrath Classic or Whitemane for Classic Era
Lionheart (Normal) — Players can transfer to either Remulos for Wrath Classic or to Mankrik for Classic Era
Shadowstrike, Obsidian Edge (Normal) — Players can transfer to either Atiesh for Wrath Classic or Mankrik for Classic Era
Since the post has been updated to reflect the current bug and the stoppage on transfers, it's unclear if they still plan to close the servers. The original post before they stopped transfers indicated that yes, that was the intention, and luckily the unannounced end date gives them a lot of leeway here. This is an interesting wrinkle, because it's the first time Blizzard has ever deleted characters wholesale like that, although with the free transfers it's clearly not necessary for your character to be deleted — but previously, you could abandon a character on a server indefinitely and then come back years later pick them up again. This also implies that later Seasonal server characters will be offered similar choices at the conclusion of those future seasons, assuming Blizzard carries the experiment forward.
It's also definitely worth emphasizing that once the transfers are up and you decide between Wrath Classic and Classic Era servers for your Season of Mastery character, Blizzard will not intercede if you decide later that you made the wrong choice. Once you've decided and initiated the transfer, that's it — you're locked into that decision. No take backsies, as we said when I was newly hatched.
So I suppose at least the transfer bug has given you a little more time to agonize over your decision. I know, it's hard. But think of it this way: either way, there will be more Naxx runs in your future.