The Queue: T-minus one week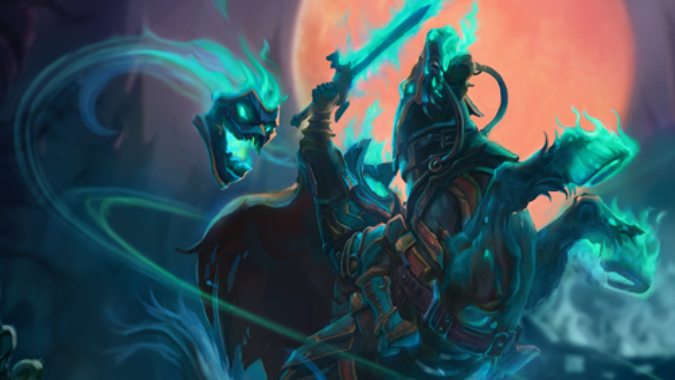 Can you believe it? We're just one week away from Halloween! Have you handled all of your spooky business? Are your jack o'lanterns hung by the chimney with care?
Somehow it's snuck up on me once again. I was so sure that I had so much extra time! At this rate, I will have to start thinking about next year's Halloween in the middle of June! Or just throw a second Halloween in June, like in Gravity Falls! Summerween has some promise, and I can't believe it hasn't caught on.
While I write my local elected officials about starting a new major holiday for the summer, it's time for — The Queue.
---
WELL, MR. PRONOUNCED JæKSDæDI, ESQ LIVES WITH SNAKES AND LIZARDS AND OTHER THINGS THAT GO BUMP IN THE NIGHT
QftQ: What bygone fast food chain or individual restaurant that you regret missing the chance to try it out? I missed the opportunity to ever try out a Steak and Ale, which always sounded tasty.
I can't think of any since shuttered restaurants that I missed the opportunity to try.
However, I did commit the cardinal sin of going to California and not getting a burger from In and Out while I was there. Anthony Bourdain would be so disappointed in me! If there was a location closer to the Anaheim convention center, and I had more presence of mind to go, I would've! I have so many Cali friends who swear by it, I should've gone!
Alas, I missed my shot.
Don't worry Texas people, I know to try Whataburger too.
---
WELL ANYTIME, ANY PLACE, ANYWHERE THAT MUSEDMOOSE GOES ALL THE PEOPLE SEEM TO STOP AND STARE
What are you looking forward to the most in Dragonflight?
Dragonriding
Systems Revamp
Dracthyr
New Zones/Dungeons/Raids
For me it's kind of everything, but most of all I'm just looking forward to having a new place to go when I start playing again. The new systems are cool, and having talent points to spend at every level will be great, but there's nothing quite like heading into a new land and seeing what's out there.
Everything!
Well not really the Guardian Druid updates. There has been basically no communication from Blizzard about the spec at all since the first iteration, and it's kind of a bummer. Which isn't totally rad.
It's not that the spec needs major work, it's fine. It's more that it's just fine. There are issues with the talent tree and how the spec plays. They're not game-breaking by any means, and I'm sure that I'll be able to make it work for the content that I'm used to. It's just that the other tanks have more fun toys, more utility, and better trees than Bears do.
I'm certainly not the only Bear who has been feeling this way. There is lots of great feedback on the forums, but still, we've gotten no updates about the spec at all.
Dragon riding is looking super cool though.
---
ARTHONOS SAYS "WHY ARE YOU DRESSED LIKE IT'S HALLOWEEN? YOU LOOK SO ABSURD, YOU LOOK SO OBSCENE!"
Q4tQ: Now that spooky week is upon us, what scary games would you recommend?
I like the Dead Space series for good spooky games. There is a bunch of first-person explore with camera-style games too that have scared me over the years. I seem to remember a recent Call of Cthulu game being a pretty good example of that style of old-god weirdness on a small fishing island. Which I'm all about.
The problem I have with the scarier ones is that I'm not a wimp, but it's always more fun to have someone with you while you're playing them. I find that my reactions to the scares are always more entertaining with an audience. Having another person's energy to feed off of can really help. Especially if there's something that scares both of you at the same time!
---
MUSEDMOOSE LETS THEIR TEENY MINDS THINK THAT THEY'RE DEALING WITH SOMEONE WHO IS OVER THE BRINK
Q4tQ: ever have that moment in a game where you have to actively tell yourself "No, I'm not doing this"?
Asking because today I reached a point in Persona 5 Royal where a bunch of awards you can get are listed, and I had to tell myself no, I am not trying to 100% this game. Especially not the first time through.
I don't remember if it was the first or second Gears of War game, but there was an achievement that I saw that basically boiled down to killing 100,000 enemies. Which is a lot!
I wasn't really planning on getting all of the achievements in the game, but I wasn't not considering it either. Until I saw that one and said oh yeah, I could play so many other games instead of just mindlessly killing Locust in Gears. 
Also Mythic Painsmith. My guild got back to him in Fated Sanctum and we all decided after a night of attempts to not give it another night of attempts.
---
'CAUSE TO BOVEN WHITEHOOF EVERY DAY IS HALLOWEEN
I've mentioned my like of old movies, especially spaghetti westerns and spy-fi.
Is there some movie that folks here will always end up watching if it's on tv, even though it's not a good one?
If I ever was channel surfing and I came across anything by Guillermo Del Toro I would instantly stop. Now I know you said "even though it's not a good one" and Guillermo Del Toro has only made straight 10/10 bangers. So I'm not entirely in the spirit of the question, but also how could I not watch Hellboy 2 for the nth time? It's got Ron Perlman and trolls and mechanical self-repairing soldiers! Plus Luke Goss with a polearm thing!
I would also watch Pacific Rim for similar reasons including Ron Perlman, giant monsters punching giant robots, and Charlie Day!
Today's Anna Earworm™: Every Day is Halloween
Have a great week everyone, stay spooky! By which of course I mean leave Anna lots of spooky questions for tomorrow, have you seen her nails? She's ready to handle the spookiest of material.