Hearthstone patch 24.6 brings features to every major mode and a Hallow's End event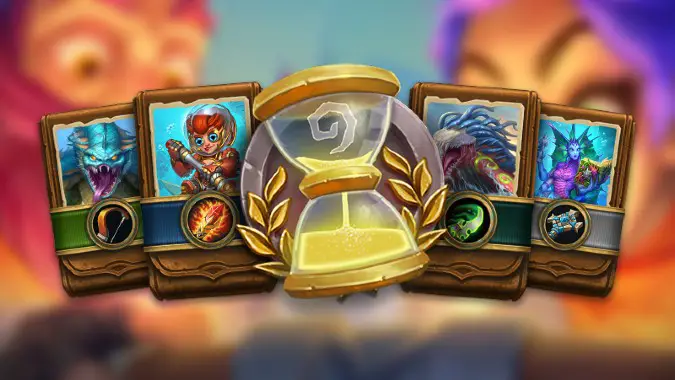 Hearthstone's patch 24.6 will be a big one, with new features for every major mode, a Hallow's End event, and a free pack you can earn by watching the announcement of the next expansion on Twitch. The new features include a new way to earn cosmetics on Battlegrounds, a rework of the Task system on Mercenaries, as well as a way to exchange excess coins, and a new feature for Constructed mode which allows new and returning players to loan a deck, that they can later add to their collection for free.
To start us off, on November 1 at 10 a.m. PST, make sure to tune in to the official Hearthstone channel on Twitch, where a 30-minute announcement of the next Hearthstone expansion will be broadcast. Watch it for at least 15 minutes, and you can earn a free Murder at Castle Nathria pack — as long as your Twitch account is connected to your Battle.net account. (If you don't know how to connect your accounts, refer to this article.)
Next, we've also learned that patch 24.6 will include a Hallow's End event, as is tradition by now. We don't have any details about the event yet (those will be shared "soon"), but we do know that it'll feature both "fun new things" and "the return of some old fan favorites." Personally, I hope that dual class Arena makes it back in; it's a very fun way to experience that game mode.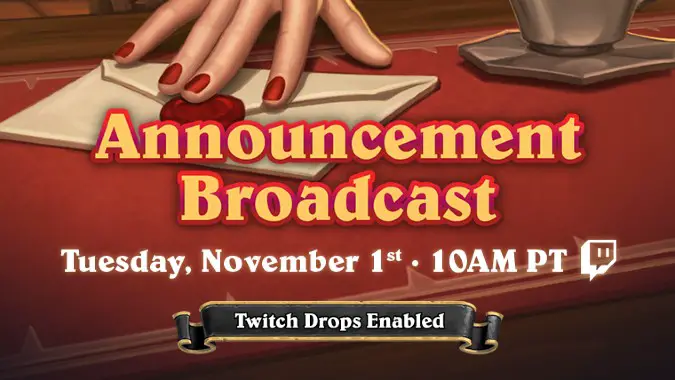 For Battlegrounds, this patch is introducing a system called Battle Bash, which is basically a random reward dispenser that you can purchase. Each Battle Bash has a specific set of cosmetics including at least one Legendary item — the first one will be Hallow's End themed, and will feature two Legendaries.
To earn those items, you'll need Hammers. All players will earn one Hammer for free, meaning that everyone gets one of the ten prizes. Those who want more can then purchase access to the Battle Bash, which immediately gives them two more Hammers (for a second and third item). After that, those players will earn one Hammer with each top 4 finish in Battlegrounds. So if you end up purchasing the Battle Bash access, you'll want to earn seven top 4 finishes before the event ends in order to walk away with all ten prizes. Battle Bash access can be purchased with money, or 1000 Runestones (which means money with extra steps).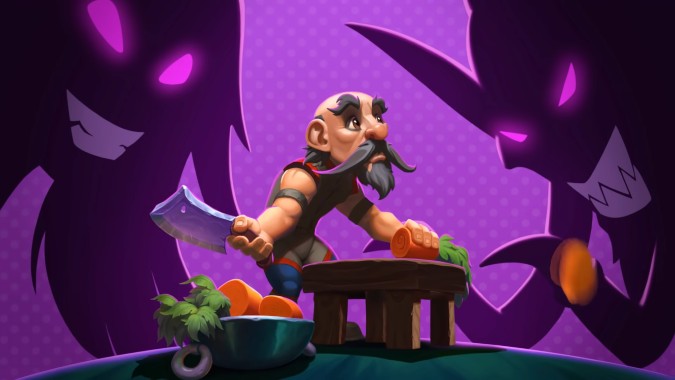 When it comes to Mercenaries, there are two things to talk about: first, the Task system is being reworked so that all Tasks will now be available at all times. Second, there's a new Renown system which allows players to exchange excess Mercenaries coins for coins of Mercenaries they own, but haven't yet maxed. With these two features combined, it should be much easier for players to choose which Task they want to work on and which Mercenaries they want to max out.
Finally, Constructed mode gets a pretty good feature for new and returning players (which includes players who didn't play during Murder at Castle Nathria) in Loaner Decks. Those players will be offered six loaner decks that they can test for one week. After that period, they'll be able to pick one of those six decks to be permanently added to their collection for free. This is a very nice way to allow players to jump straight into the ladder and try a variety of playstyles, so that they have a higher chance of finding one that they enjoy playing, and then arming themselves with those cards in order to begin tackling their ladder journey.
You can read more about all of this at the official blog, and we should get more details in the coming days.