What do you think each Old God tastes like?
The Azerothian Old Gods machinations and influence are present across World of Warcraft's expansions, characters, storylines, you name it. While some are committed to devotion and worship of these ancient beings, there are those who dare to ask the question so many before have asked when coming across something new — what do they taste like?
Characteristics of mollusks (bivalves and cephalopods) are obviously present when looking at the Old Gods so it is easy to imagine where some of these would fit in to real life dishes. (Editor's Note: The views, opinions, and food musings — especially those which might be considered blasphemous — do not necessarily represent Blizzard Watch as a whole. Praise Yogg. Hail the Old Gods.)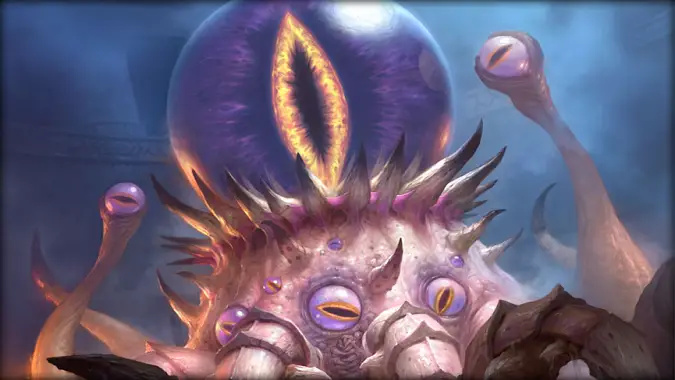 C'Thun, stir fried
C'Thun was characterized as nakji bokkeum, a Korean stir fry dish featuring octopus, by Anna and I'm inclined to agree. I imagine this cephalopodic entity would have a tough, chewy texture underneath its armored carapace and would need a large amount of seasoning and sauce. Completely unrelated, the giant purple eyeballs remind me of scoops of Ube ice cream, which would clash with the spicy flavor of the stir fry, so maybe that would be best saved for a side dish.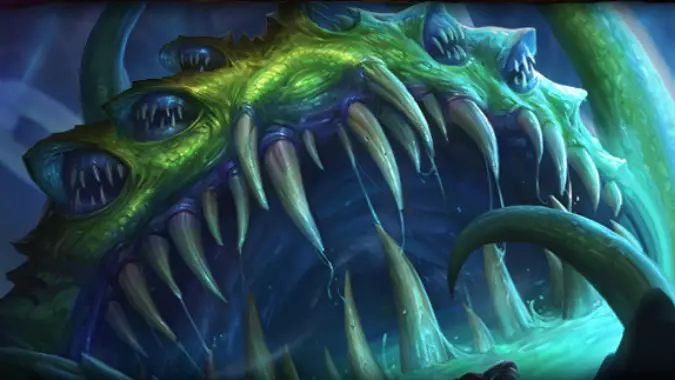 Yogg-Saron and soup
Yogg-Saron's tough shell exterior and very large mouth resemble a bivalve mollusk, or clam. The inside contents of mollusks are chewy and flavorful, paired well as a complementary piece in a chowder or marinara pasta dish, specifically frutti di mare. Alternatively, Yogg-Saron being a large green-yellowish amorphous blob also gives me the impression it would taste like spinach-gratin.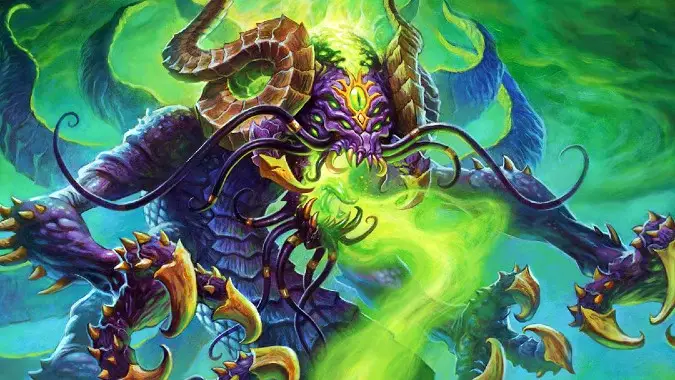 Boiled Y'Shaarj, please
Y'Shaarj is a more challenging flavor profile to diagnose — since it looks like a combination of a centipede, prawn/crawfish, and Japanese spider crab I imagine this Old God has a taste profile all over the board. It might best fit as a seafood combination boil, obviously minus the centipede.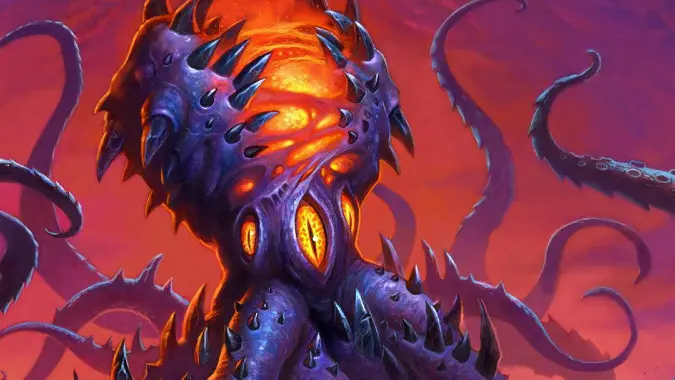 N'Zothamari
N'Zoth bears a striking resemblance to a squid so the first thing I imagine it tastes like is calamari, specifically fried. This one is an easy dish to imagine steaming up in my own wok that it makes me hungry thinking about it. There's an argument to be made that cuttlefish recipes are on the table as well, though I've never had cuttlefish so I don't know what it tastes like.
Interactions with the Old Gods are known to cause varying levels of revelation and madness. Ingesting them in any way, shape, or form is not recommended for one's overall long-term health. That being said, what do you think they taste like?