Hearthstone Battlegrounds Season 3 adds Undead and dual-type Minions to the game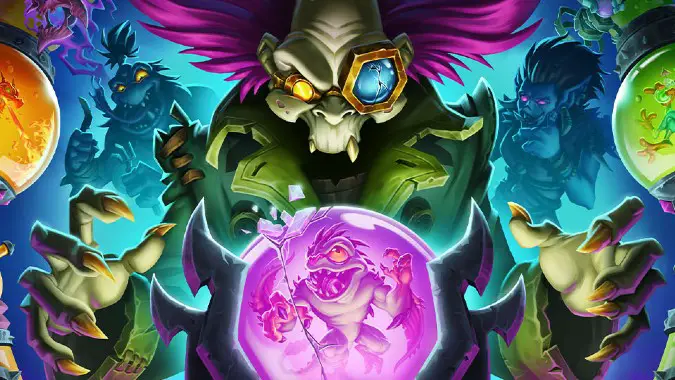 Good news, everyone, because Hearthstone Battlegrounds Season 3 is starting today, with new cards, new rewards, and more. And yes, you're supposed to read that in Professor Putricide's voice, because he's returning as a Battlegrounds hero to herald the arrival of Season 3, which adds 16 Undead minions and 11 dual-type minions to the game mode. Putricide has been redesigned, and his new hero power seems well-suited for the Undead comps we'll start seeing in Season 3, because he can craft his own Undead.
Now let's dig into the details and look at how Battlegrounds will be Reborn with these new features when Battlegrounds Season 3 launches today, January 17.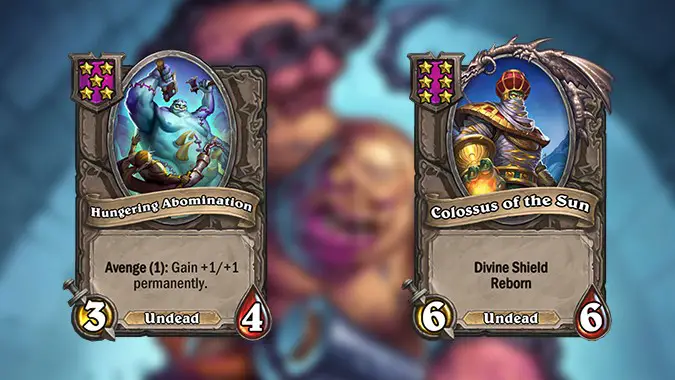 New Undead minions with Deathrattle and Reborn effects
These new Undead minions will feature lots of Deathrattle and Reborn effects — possibly making for some exceptionally sturdy boards. It's likely that this minion type will play really well with the already-existing Deathrattle strategies, and perhaps even add a few new ones.
But the addition of the Undead to the game mode doesn't affect just the brand-new minions: Some of the existing minions are being changed to receive the Undead tag in addition to whichever type they already had. That's right, we're also getting dual-type minions in Battlegrounds.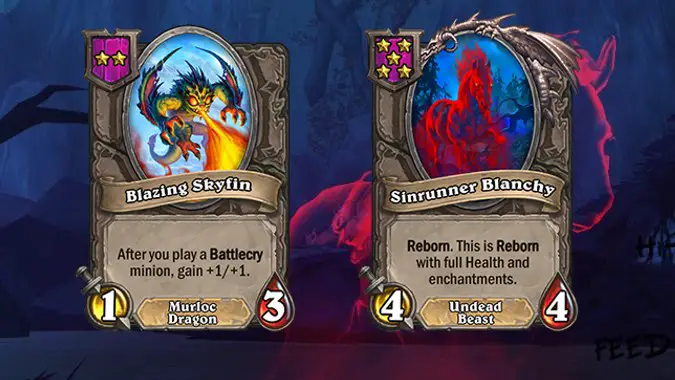 New dual-type minions add a lot of flexibility
Much like Undead minions, dual-type minions were also recently introduced to Constructed Hearthstone, so it's only natural that they'd eventually make their way to Battlegrounds as well. But for this game mode, minion type is an even bigger deal than it is in Constructed. Having minions that belong to two types makes it much easier for players to find synergies between their minions, and pull off strategies that focus on specific warbands.
If your board is filled with both Murlocs and Dragons, a minion that belongs to those two types — like newcomer Blazing Skyfin — will have increased odds to fit somewhere in your current strategy. All in all, this has the potential to add a whole new dimension to the game, letting players build around more than one type without fully committing to a Menagerie-style board — at least during the early-to-middle stages of the game.
And Sinrunner Blanchy looks like a fantastic card that just refuses to die, no matter how Poisonous her opponent's board may look.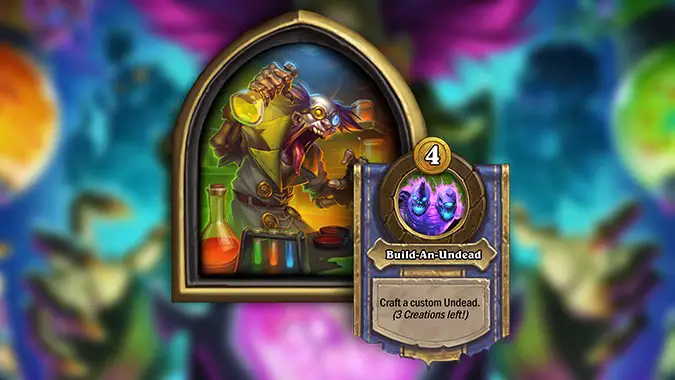 New Professor Putricide hero lets you craft custom Undead
If you've ever played with Deathstalker Rexxar's customizable Zombeasts in Constructed mode, you know how fun crafting custom Undead can be. Because of that, we couldn't be more excited about this new hero.
A hero power like this is potentially very skill-testing, allowing players to craft the perfect minion to fit whatever game situation they find themselves in. You could get yourself a minion that works really well with your current board, or you could try to specifically counter the strategies that your most powerful opponents are using.
And since this hero power costs four gold, we can only assume that it'll be able to produce really powerful minions, way above the power level of regular ones — albeit with the drawback that they cannot be tripled.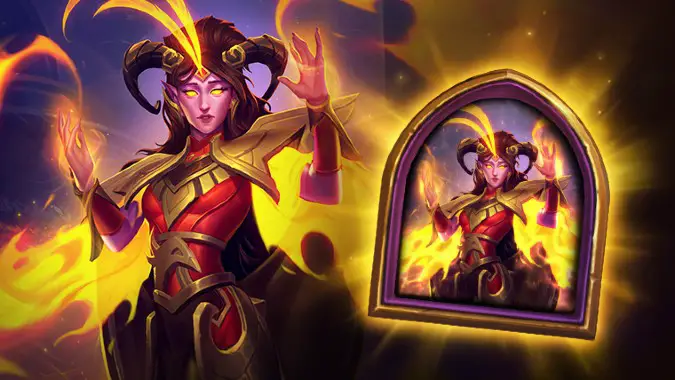 Get ready for the first ever Battlegrounds drop as Season 3 begins
A new season also brings a new Battlegrounds Track filled with cosmetics to collect — this time, the rewards track is Silvermoon-themed. You'll be able to collect far more of them with the paid track, in addition to the classic Battlegrounds seasonal perks, including the ability to choose from four Heroes every lobby instead of just two.
And finally, we're also getting a drop for watching Battlegrounds on Twitch from January 17 to January 23: The Lightkeeper Xyrella skin, depicted above!
While we wait impatiently for Season 3 to begin, you can check out the complete list at the official blog.
Originally posted January 10, 2023. Updated January 17, 2023.