What has pleasantly surprised you about Dragonflight?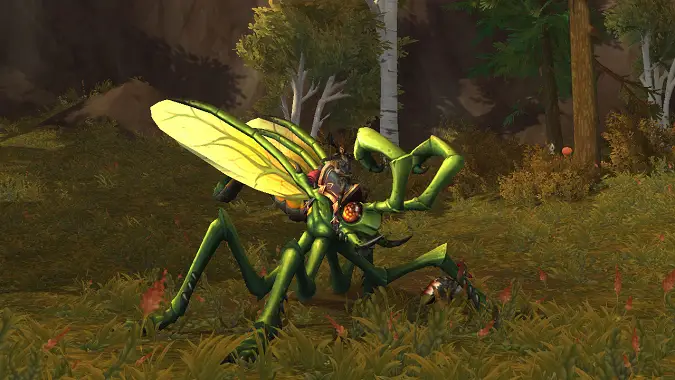 Dragonflight has been out for almost two months now, and with the first patch 10.0.5 arriving next week many players have had the chance to discover everything the latest World of Warcraft expansion has to offer so far. While we wait to see what the Dragon Isles has in store for us next, I've started thinking back on the last 50 days and what has impressed me the most. While no expansion is perfect, it does feel like Dragonflight has gotten off to a better start than many previous ones, and here are some of the reasons I think why.
When Dragonriding was first announced, I greeted it with mild skepticism. I wasn't really worried about the mechanics — Guild Wars 2 already had a similar system in place that I felt wouldn't be too difficult to emulate — but I was concerned about obstacles to flying for long periods of time rendering it useless in many situations. Geography has a tendency to follow physics, so it makes sense that if one direction is downhill and conducive to Dragonriding then the opposite direction would be uphill and tend to impede instead.
Fortunately the implementation hasn't suffered because of this reality for a couple of reasons. The main factor is that maximizing vigor (seriously, if you haven't collected all the Dragonriding glyphs yet, find a guide and do it because it makes life so much better) gives you the ability to tackle all but the steepest slopes and once you get the hang of in-air recharge even those can be conquered.  Also important however is the fact that the landscape isn't designed to get in your way. Sure, there are some directions that I still struggle going — looking at you, eastbound Azure Span — but there are enough undulations and gaps that help you navigate effectively that it feels like a deliberate design choice was made to minimize Dragonriding issues with the landscape. Something I felt would be a negative in Dragonflight has instead turned out to be a positive.
Speaking of Dragonriding's impact, as someone who likes to collect mounts I have to admit I was afraid that their reduced utility would mean they got the short end of the design straw, but the ones that have been added are fantastic. There are fewer of them to acquire compared to the last couple expansion but as a collector I appreciate that the arguably unnecessary effort was still made.
What are the pleasant surprises in Dragonflight for you? Do you appreciate the speed of Renown acquisition compared to Shadowlands like I do? Are you finding the crafting system better than you expected? Or is there something else you find yourself enjoying more than you thought you would?