WoW
Feb 14, 2023 2:00 pm CT
WoW's weekly Valor and Conquest caps have been removed for Valentine's Day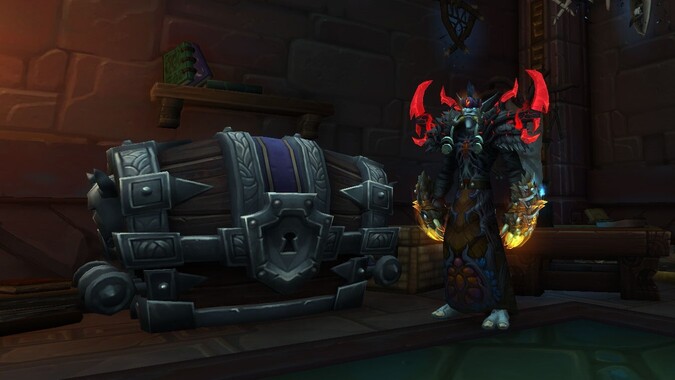 Community Manager Randy Jordan took to the World of Warcraft forums to announce the removal of the caps on both Conquest and Valor that players can earn, coming February 14 with the weekly reset. Rejoice, PVP and Mythic+ grinders — Blizzard does love you after all.
With weekly resets the week of February 14, we will remove the caps on the amounts of Conquest and Valor that can be earned and held by players. They will remain uncapped for the rest of Dragonflight Season 1.
As before, we like how in the early season, these caps reduce the feeling of being left behind for many players when it comes to PvP and Mythic+ gear. However, once several weeks have passed, we want to see players feel free to quickly gear up alts or return to the game after an absence and feel as though they can catch up quickly without hitting caps.
Having a cap to upgrade currency is nothing new to the World of Warcraft seasons. As the weeks pass from the launch of the new raid and Mythic+/PVP season, the valor cap increases. In Dragonflight Season 1, our cap for season accrual increased by 750 every week for Valor and 550 every week for Conquest.
The stated goal behind the currency timegating is to stop players from feeling as though they need to blast their content of choice right at release, rather than feeling handicapped by the release schedule for Raid Finder wings. Truthfully, it also keeps you on for more than just that initial month following release, netting more subscription money. As far as Blizzard is concerned, it's a bit of a win-win.
However, the cap can be a sore point in the community, as some players want to blast through Mythic+ or PVP, mowing down bosses and/or faction enemies with wild abandon. Players see these caps as a big penalty for potentially blasting higher and higher keys. This especially hurt with the changes to Mythic+ item levels this season.
So enjoy your Valentine's Day gift of unfettered gear upgrades, everyone! If estimates are correct, we have a few more months of Season 1 to look forward to. Plenty of time to take your gear from Normal or Heroic item levels to the peaks of Mythic+ power.
Originally published February 7, 2023; updated February 14, 2023