WoW
Feb 16, 2023 2:00 pm CT
Patch 10.0.7 Dragonriding changes: New abilities bring mid-air braking to Dragonriding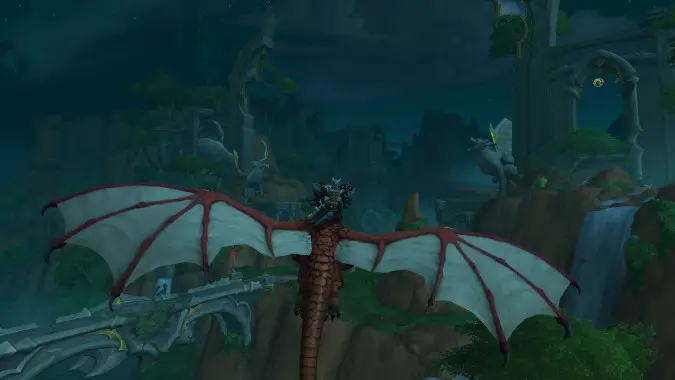 Dragonriding has been one of the key features of Dragonflight, the latest expansion for World of Warcraft, and while there are some ways it could be improved, it seems to be generally well-received (albeit more so after all the Glyphs have been collected). While patch 10.0.5 neglected to make any changes to the experience — outside the introduction of "reverse" racing courses — the return to the Forbidden Reach zone in patch 10.0.7 brings with it an expansion of the Dragonriding system that should improve its utility, with the prominent new feature being brakes.
Those who like to play around with their Dragons' appearances will be happy to know that several new drakewatcher manuscripts have been found so far on the PTR, including Antlers and a Pronged Tail for your Renewed Proto-Drake. And while flying the original courses in reverse felt new, there will also be six brand new races to run in the Forbidden Reach — although there are no indications yet that there will be advanced or reverse versions of those races. There will also be eight new Glyphs to fly through with your mount, either helping you to complete the existing tree due to issues obtaining the last couple you need in the Dragon Isles (looking at you, Thaldraszus Peak), or letting you enjoy the two new abilities added with patch 10.0.7.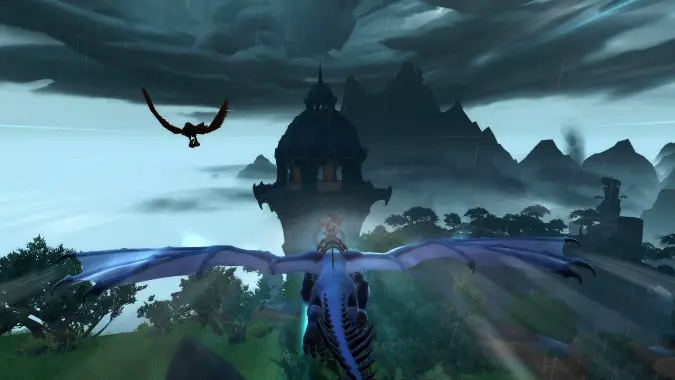 Putting the brakes on your Dragonriding
The two new abilities are called Aerial Halt and Airborne Recovery, and are positioned as a side branch (i.e. not required to increase your Vigor to 5 or 6) halfway down to the tree with a cost of four glyphs each. Of the two Aerial Halt will deservedly get the most love as it acts as a brake, arresting your forward motion quickly. It's not the desired hover — you still will have some slight momentum forward, and you'll start to lose altitude as well without intervention — but it should make it much easier to land in tighter spaces and with better accuracy.
Airborne Recovery requires Aerial Halt and is an associated passive ability: if you have the Vigor-recharging buff Thrill of the Skies active when you use Aerial Halt, it'll automatically refill one full Vigor. The main benefit is for those who tend to stop when they see gathering nodes or treasure icons on their minimap as cutting your trip short won't be as impactful as it is now. It's still not as good as a standard flying mount with ability to make frequent stops in an area without penalty, but it should let you pause a journey without worrying about having to get up to speed again.
While these new abilities won't let you fly in place or avoid considerations of Vigor altogether, they're definitely improvements to the Dragonriding experience. Whether it's enough to tide us over until — and if — regular flying is unlocked in the Dragon Isles remains to be seen, but for the feature itself this is a great quality of life update.