Retake Strongholds in Diablo 4 to reclaim the world of Sanctuary — and unlock rewards along the way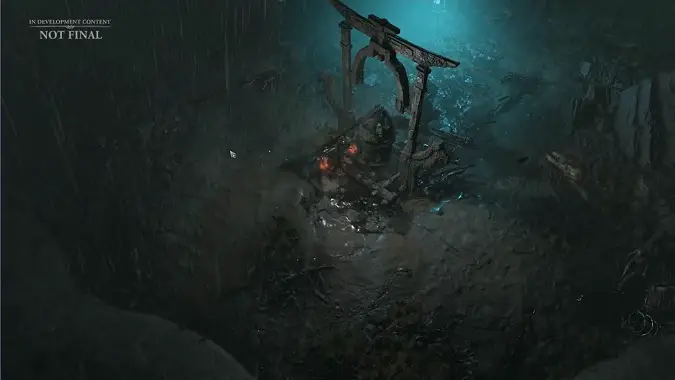 Diablo 4 is going to be rife with new features to the Diablo franchise, including a brand-new type of world content: Strongholds. These mini-dungeons are special locations scattered throughout Sanctuary that have been taken over by enemies in the region — and it's up to you (and your party) to reclaim them for the people of Sanctuary.
You'll find multiple Strongholds scattered across there map in every region, each themed to suit its surroundings. Lead world designer Art Peshkov described Hope's Light Stronghold in Scosglen as a lighthouse overtaken by the Drowned, ruining trade and livelihoods in Scosglen's only port town. Your goal? Take back Hope's Light and fire up the lighthouse beacon.
Clearing monsters from a Stronghold is an impactful act in the game world. Clearing a Stronghold doesn't simply leave an empty building behind, nor does it refill with respawning monsters: they may become settlements with people and vendors with unique rewards, or they could unlock new dungeons and other world content. Clearing a Stronghold is meant to change the world in big, lasting ways.
The system is another example of how the Diablo team wants you to experience the game's massive open world in a personal way. Think of Strongholds as mini-dungeons: instanced content that's private to you and your party. When you venture in, it's completely on you to clear out the monsters that have moved in. They're a different kind of challenge than ordinary open world content, and offer lasting rewards. When you clear a Stronghold, you're making your mark on Sanctuary
Diablo 4 early access beta starts March 17, and open beta starts a week later on March 24, so soon we'll all be able to experience the game for ourselves. Though the beta's level cap is 25 (the game's maximum level on launch will be 100), we should still be able to check out Strongholds. And even if you don't have a chance to check out the beta, Diablo 4 comes out June 6 so get ready to dive into an all new iteration of Sanctuary very soon.