When is the Diablo 4 release date? June 2023!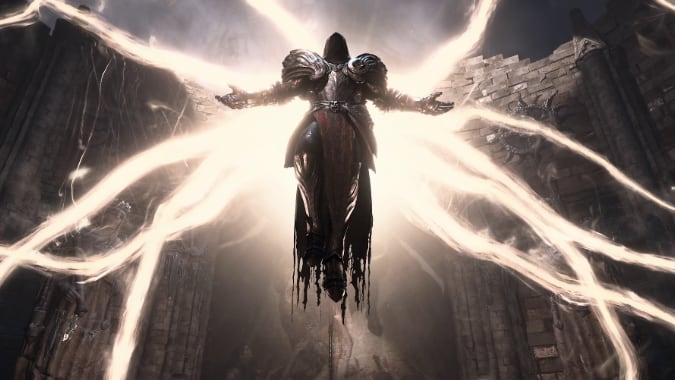 After years of speculating, we now know exactly when we'll be playing the next Diablo game: the Diablo 4 release date is June 6, 2023. Alongside the announcement we got an interesting new story trailer featuring the angel Inarius, who we've never seen in game before.
You can pre-order the game now in Standard ($69.99), Digital Deluxe ($89.99), and Ultimate ($99.99) editions which come with various levels of goodies, including the Amalgam of Rage Mount mount for WoW, and Inarius Wings and Inarius Murloc for Diablo 3, and a cosmetic armor set for Diablo Immortal. There will also be a Diablo 4 physical collector's edition ($96.66) that includes an art book, a pair of matted prints, a Candle of Creation, a cloth map of Sanctuary, and some other neat goodies. The collector's edition doesn't include a copy of the game, so you're going to have to order a digital edition on top of that — but considering the hassle involved in buying the World of Warcraft physical collector's edition which includes a digital copy, but ships well after the digital pre-order bonuses are available, I think this might be fore the best.
Digital rewards for other Blizzard games will be available very soon: the WoW and Diablo 3 rewards will be available on December 9 and the Diablo Immortal cosmetic set will be available on December 14. There are quite a few caveats about these digital extras, however: WoW and Diablo Immortal rewards are only available immediately if you buy on Battle.net. If you purchase Diablo 4 digitally for PlayStation or Xbox, you'll get your digital extras on June 6 when the game releases. For Diablo 3, cosmetics will automatically be available on the platform you buy Diablo 4 on.
We already know quite a bit about Diablo 4, including the game's five classes and the seasonal Battle Pass model, but we'll be learning more on December 15 when game director Joe Shely and associate game director Joseph Piepiora will livestream a developer update at 11am PST on Twitch and YouTube. We're certainly going to be tuning in.
Originally published May 28, 2020, updated December 8, 2022