You can relax, there will be treasure goblins in Diablo 4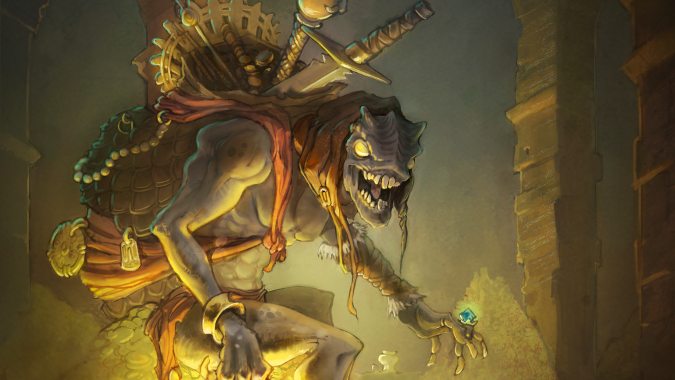 We just got the confirmation that yes, we will have treasure goblins in Diablo 4. Some of you may not know why this is a good thing, but for those of us who are aware of the importance of treasure goblins in Diablo 3 — after all, the first themed season, Season 14, was the Double Treasure Goblin season and it really changed the way seasons in Diablo 3 worked forever after — this is cause for celebration, especially if you have a spare handful of coins to throw into the air like confetti.
Now, we were told back in 2019 that Diablo 4 would have treasure goblins, but a lot can change in three and a half years of development. While it isn't strictly necessary to hear again that they will be a part of the game from the mouths of Diablo 4 Game Director Joe Shely, Lead Systems Designer Meng Song, and Lead World Designer Art Peshkov — that yes, despite all that's changed with Diablo 4 over the past few years, we are still slated to have these delightful little imps — it's still a welcome little bit of coal to fuel the hype train.
It feels strange that treasure goblins are a Diablo 3 innovation, and not something that we saw in the original Diablo, but it's a fact. Tiny demons that spawn randomly, with way more health than you might expect, treasure goblins came in a variety of flavors. There's the original, a straightforward experience where you kill it and it drops a bunch of loot. Then, there were more esoteric varieties, where sometimes you kill it and it becomes a mass of slimes that you also need to kill, and eventually if you kill enough of the slimes you get a pet. You could even kill one and it opens a portal to another realm of existence where you can kill literally dozens more of it while also blowing up piles of gold and eventually fighting its enormous evil goblin monster boss.
To me, treasure goblins are emblematic of what I love best about Diablo as a series — they make encounters change by appearing, they add an element of danger fueled entirely by your own greed and willingness to chase after them, and they drop loot. They made the best Season in Diablo 3 and they'll make Diablo 4 better just by existing in the game. I hope they play a prominent role in D4's first season.