You can pet the dogs in Diablo 4 and you can get a pet dog in the Diablo 4 beta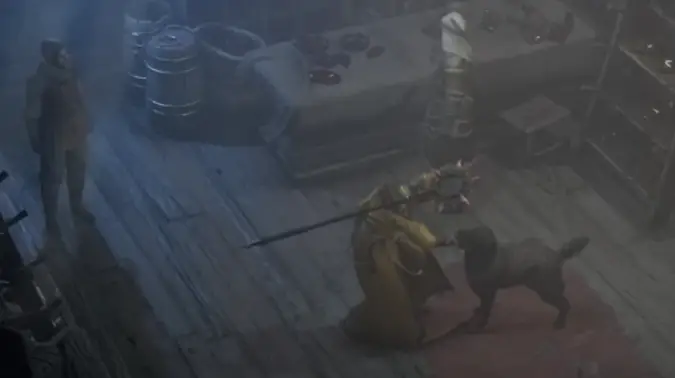 Life in the world of Sanctuary — the world we'll be returning to in Diablo 4, filled with macabre threats around every corner — is a grim affair. It's hard to imagine just how people manage to soldier on and keep going in this place. I mean, an actual angel murdered half the world at one point. What would keep people struggling to maintain a life in the face of that kind of madness and horror?
Turns out it's dogs, just like the real world. Because there are dogs in Diablo 4, and we are pleased to report that yes, you can pet them. (Though how to pet them in the game isn't entirely obvious, so we have some instructions.) At the 4 minute mark of a recent preview video, Senior Quest Designer Harrison Pink points directly at us — well, more likely at a camera, but it feels the same — and says the immortal line "you can pet the dogs, by the way" and a burden I didn't even know I was carrying momentarily lifted.
Of course, there's more to this video than just letting us know that it's okay to get up on Sanctuary because there are dogs that you can pet. It talks about the way the world is realized through art design, with dungeons and monsters made with an eye towards mirroring the environments of the zones they're found in. The goal is to create a sense of verisimilitude and give the player the feeling that the dungeon they're running or the mobs they're fighting carry the theme the environment surrounding them. It would be fair to say that Diablo 4 is a world of lore craft — the visual design, quest design, and environmental designed are all tasked with creating the feel of a complete, coherent, and frankly terrifying world.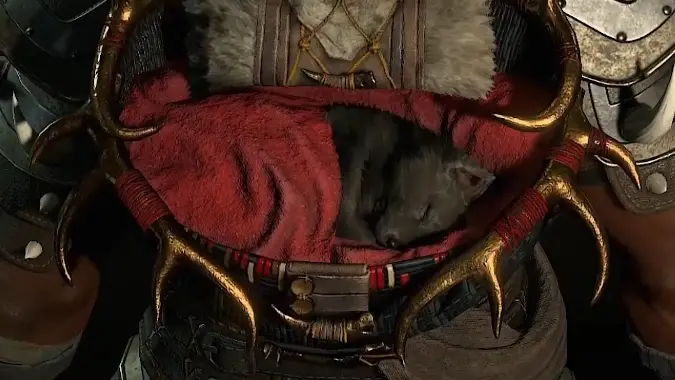 But you can do more than just pet the dogs: if you participate in the Diablo 4 beta (either during early access beta or the open beta) and reach level 20, you'll earn the wolf pack cosmetic, shown above. So you can also carry an adorable sleeping puppy with you wherever you go. If you watch closely, you'll even see it occasionally lift its head and then snuggle down in its blankets again.
The world of Sanctuary can be dark and gruesome. But it's also a world where you can pet that cute little pupper. It's been a rough past few years for me out here in the real world and often I resort to petting my adorable little dog to help me get through it. So I'm super excited for my Barbarian — yes, of course it's gonna be a Barbarian, come on — to get to take a break from all the demon killing to spend a few moments petting a dog.
Originally published February 23, 2023; updated February 28, 2023