What lingo comes with your gaming community?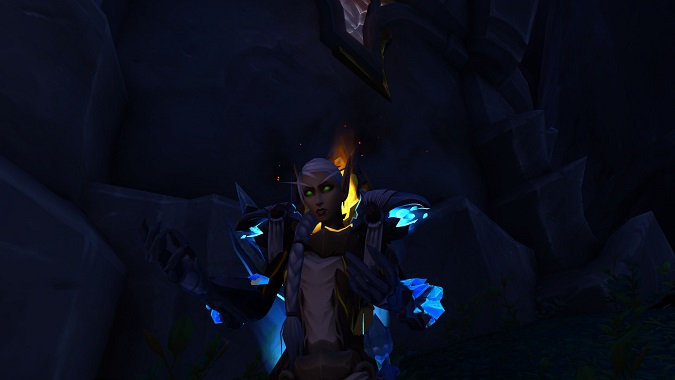 Ever feel like joining a new gaming community requires learning a new language? Each title seems to have its own vernacular, whether you're blasting through the Blizzardverse, mastering Marvel, or investigating indie titles. While it may not involve a bunch of study, different games lend themselves to different terminology, all of which pour into your brain in the hopes that you'll retain everything you need to know. All these lexicons make me want to race for an encyclopedia, glossary, or a search engine.
Some are specific to a title. Most, if not all Dragonflight players will jump at calls for Soup now. A post of "Cursed Peat" in the Diablo 3 Conquests community will result in a slew of whispers as folks want to join you for knocking out a pesky achievement. Perhaps you're cursing your luck at yet another Ares boon when all you want is Artemis in Hades. These terms or vernacular tend to be highly specific and flare into relevance for a year or two, then can freely disappear from your brain.
Other terms are applicable to gaming in general. Speeds or speedruns, SSF (solo-self-found), and nerf show up across titles and genres, but still within the gaming sphere. Luckily, these stay relevant! And new ones seem to show up with alarming regularity (at least, alarming to my memory).
And finally, there are the terms that are specific to your particular group of friends. Your World of Warcraft guild may have a spreadsheet full of random inside jokes and nicknames that have developed over years of content (or a document that has zero definitions in it — not that I'm speaking from experience). Just ask me why I've been humming a song (the title rhymes with 'maybe snark') all dang day. These are the ones that you hope linger, because something will pop into your mind and lend itself to a chuckle, or a flare of pride at a particular success.
But it's your turn! Share some inside jokes from friendly gaming sessions or your favorite gaming-related acronym in the comments below. And remember, regardless of where you are and what you're playing, you'll learn, you'll master, and sometimes you'll move on. Such is the cycle of gaming.