Blizzard bans nearly 120,000 accounts from WoW Classic and will re-enable Death Knight restrictions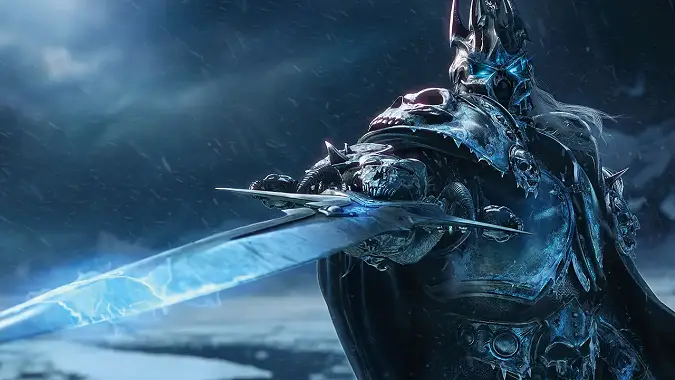 Wrath Classic is finally making some major moves to get rid of bots in the game. WoW Classic Game Producer Aggrend explains that Blizzard banned almost 120,000 accounts associated with malicious activity and bad actors from World of Warcraft, including Wrath Classic and Classic Era servers. And to make it harder for those bots to come back, starting March 20 the Death Knight character creation restriction will be enabled — players who do not have a level 55 character on their account will be unable to create a Death Knight. That means that new accounts — such as bad actors setting up new accounts for botting — won't be able to immediately jump in with a leveled up Death Knight.
That brings Wrath Classic back in line with policies on Death Knights when Wrath originally released in 2008. When Wrath Classic came around, players were allowed to create their first Death Knight free of restrictions except on Fresh Start realms, because Blizzard wanted players to be able to jump into the new class immediately. Aggrend explains it was important to implement as few barriers as possible in order to allow players the opportunity to engage with Wrath Classic from the start — even if they were new players who hadn't played enough Classic to get a character to level 55.
That meant immediate access to Death Knights… which created new problems.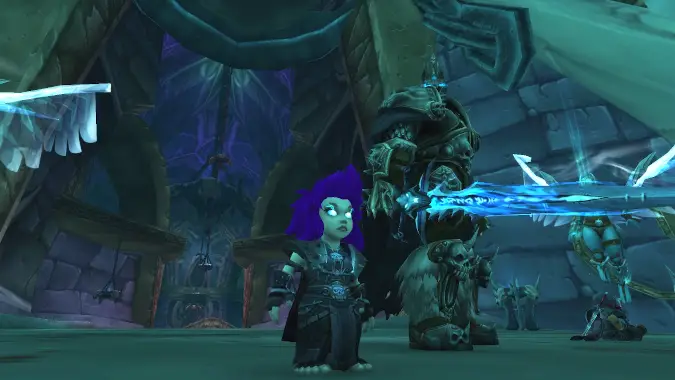 Since Wrath Classic's launch, players in online forums have consistently voiced their displeasure with the amount of bots — usually Death Knights — farming gold in battlegrounds, dungeons, and world activities. It's clear that Blizzard also saw the connection between new Death Knights and suspicious account activity, leading them to re-enable the level restriction for creating DKs. Hopefully, the combination of a massive ban wave and making it more difficult for those bots to return by locking down Death Knights will keep the bot population down. However, Blizzard urges players to continue reporting suspicious activity that includes gold farming and power leveling or boosting for real-world currency.
It remains to be seen if any noticeable effect will be apparent in the coming weeks after the restriction takes effect, or what effect it might have on activities like Battlegrounds and the Auction House. While no solution is perfect, banning accounts and re-implementing the level 55 restrictions are a step in the right direction to prevent further exploits. We'll be watching to see if Blizzard's latest steps to block bots work out for Wrath Classic.