Blizzard Watch Weekly Wrap-up: With the Diablo 4 beta and a new WoW patch, it's been a wild week of Blizzard news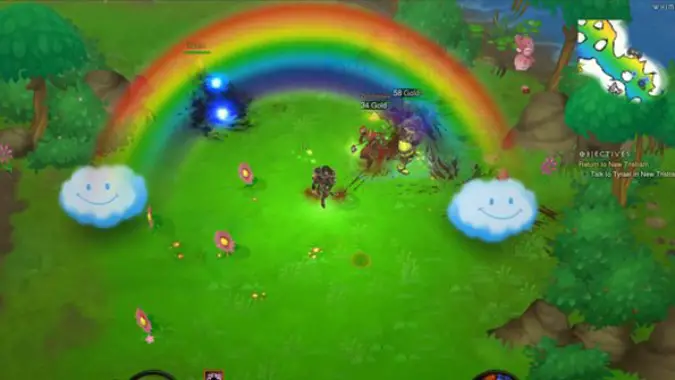 World of Warcraft patch 10.0.7 and the continuing Diablo 4 beta have been vying for our attention this week… so of course Hearthstone had to come in with news on the upcoming core set to provide yet another distraction. In fact, I spent most of Monday answering neglected emails with "Sorry, I've been distracted by Diablo 4." That's to say it's been a busy week in Blizzard news, and I'm a little frazzled, perhaps a tiny bit delirious at this point, just from keeping up with it all.
And if I'm having trouble keeping up, you probably are too. So here's the rundown of the big news in Blizzard gaming this week.
Now live
World of Warcraft patch 10.0.7 went live on Tuesday, and I've been enjoying the Zskera Vaults more than I thought I would. Neltharion's vault is full of treasures, including the Onyx Annulet ring — yes, it's a ring — which you can upgrade by exploring the vault. While exploring, I've met rats, learned to make deviled eggs, and found a mysterious egg that I've been experimenting on, so hopefully something good will come of that. If you're currently subbed, hop online to grab the new dragon glyphs, pick up some vault keys, and enjoy the Forbidden Reach.
There's a new Twitch drop for WoW: a shiny, sparkly disco ball toy. Watch four hours of World of Warcraft on Twitch before April 2 to snag yours.
The Diablo 4 open beta is live through Monday, March 27 at 12pm PDT (GMT-7), and this weekend the Druid and Necromancer are available for the first time. Server queues have been shorter than last weekend, but there are a lot of reports of disconnects and other problems. Still, the game is a lot of fun and I recommend checking it out over the weekend — and if you're not sure where to start, we have some suggestions on classes to play.
Coming soon
Next week the Turbulent Timeways event kicks off in WoW, bringing us six consecutive weeks of Timewalking events with Heroic Vault of the Incarnates loot as a reward. Even if you don't usually do Timewalking, it's worth running a few dungeons every week to collect the extra gear. Turbulent Timeways starts with server reset.
Hearthstone's Year of the Wolf brings a new Core Set rotation and plenty more changes to shake up constructed content. The new year will kick off with the Festival of Legends expansion, going live next month. And next month isn't very far away!
We are all about Diablo 4 this week
And that's all for this week, folks. Take care, have a good weekend, and perhaps we'll run into each other in Sanctuary.