The Diablo 4 open beta is now live, and you can play all weekend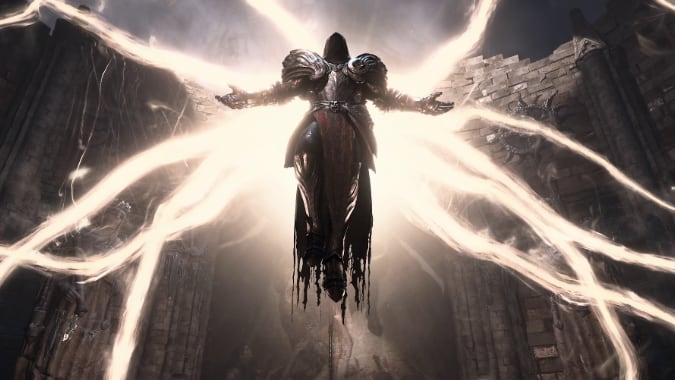 We're getting close to Diablo 4's release date, but the beta is coming our way even sooner: Diablo 4's open beta is this weekend! Everyone will be able to play from Friday March 24 to Monday March 27. Clear your Friday schedule if you can — and maybe your Monday schedule, too. Here's when the Diablo 4 beta starts and ends:
Beta starts: Friday at 9am PDT (GMT-7)
Beta ends: Monday at 12pm PDT (GMT-7)
The early access beta last weekend had a few technical difficulties, with long queue times and server stability issues, particularly on Friday. However I'd say most of the weekend the game played pretty well: queues were quick on Saturday and Sunday, and servers were stable. The game runs well and I didn't encounter any serious bugs that kept me from progressing over the weekend, but the Diablo team is rolling out a bug fix patch before the open beta starts.
However expect an even larger crush of players hitting the Diablo 4 servers this weekend for open beta — which could mean additional queues and other problems. Even though the servers won't be up until Friday morning, players were already piling in the login queue on Thursday afternoon, which could mean we're all in for some significant wait times. You may want to fire up your game early so you're through the queue by the time you're ready to play.
My advice: don't be in a rush. While the beta may get off to a rocky start, you have all weekend to play. And also remember that this is a beta test, and Blizzard wants to know how the servers stand up over stress so launch day hopefully goes well. If you encounter bugs or have issues, report them to Blizzard so they can be fixed.
How to download the Diablo 4 beta client
You can download the beta client right now on PC, PlayStation, or Xbox. PC players can download from their Battle.net client, while PlayStation and Xbox players should search for Diablo 4 on their relevant stores. If you only see Diablo 4 for pre-purchase, look for a dropdown to select the beta client to download. If you're playing on PC with an NVIDIA card, I'd recommend downloading the latest drivers as well.
What's in the Diablo 4 open beta?
There's a lot of content to enjoy during beta: you can play through the prologue and the entirety of Act 1, up to level 25. That's a quarter of the way to the max level of 100, so you'll have a good feel for the gameplay by the time you get there. However, you won't get a chance to explore any late-game systems — Paragon, for example, only unlocks at level 50. During open beta, you'll be able to try out any class, including Druid and Necromancer, which weren't available in early access. That's a lot of content to play through in a weekend!
The Diablo 4 beta test will be available on Windows, PlayStation 4, PlayStation 5, Xbox Series S|X, and Xbox One, so you'll be able to check it out on your platform of choice. There's no beta sign-up: everyone will be able to jump in and play during the open beta weekend. If you played during the early access beta, game progress will be carried over this weekend, but after that it will be wiped so you'll be starting fresh — just like everyone else — when Diablo 4 launches on June 6, 2023.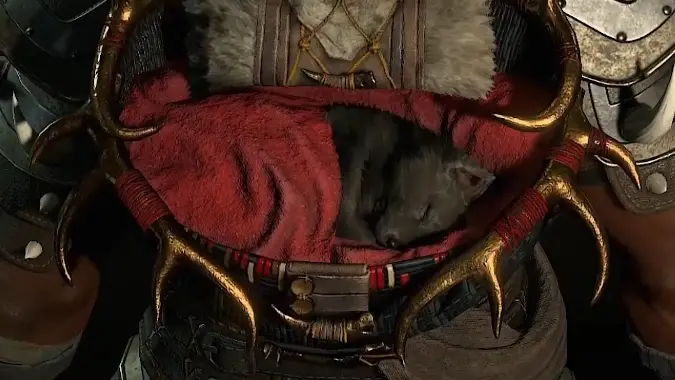 Earn a wolf pup and other rewards by playing the open beta
However, beta testers will be able to earn a couple of unique rewards that will be available in the live game. If you reach level 20 during the beta you'll earn the Early Voyager title and the wolf pack cosmetic (above). Who wouldn't want to carry a tiny sleeping puppy into battle?
If you haven't pre-ordered the game yet, you still have plenty of time to pick the game up so you can jump into early access the minute it goes live. Diablo 4 is available in three editions, ranging from $70 to $100 depending on the extra perks you want. You'll get early access to the beta even if you pre-order during the early access beta — and if you don't want to pre-order, you can still jump into the open beta the following weekend.
We'll see you in Sanctuary soon!
Originally published October 13, 2019; updated March 24, 2023