What will the Overwatch 2 single-player mode cost?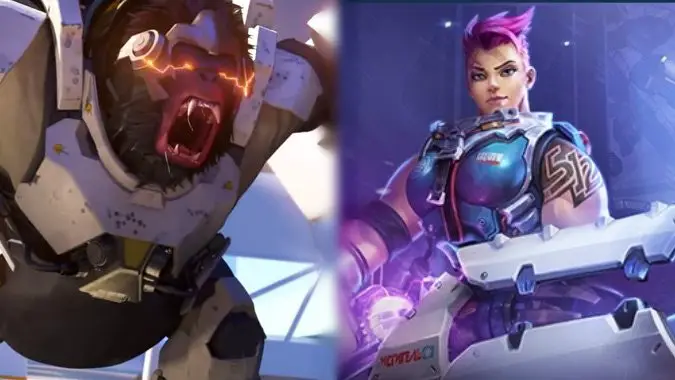 With the long-awaited Overwatch 2 single-player and PVE-focused modes expected to launch some time in 2023, Blizzard fans are clamoring for details about what the new content will bring to the game and what it will cost to play. But what will the Overwatch 2 single-player mode cost? Blizzard has kept quiet on about pricing, but we can make some reasonable guesses based on what type of gameplay the mode offers.
We know some broad parameters about what the single player and PVE content will look like: in 2019 BlizzCon attendees had a chance to play story missions  that allowed them to play a selection of heroes specific to the episodes, each featuring cinematic intros and outros. More recently, at the BlizzConline 2021 Overwatch 2 panel developers gave us a peek into replayable Hero Missions, separate from story content, giving players plenty of PVE challenges with the ability to customize individual heroes with RPG-style skill trees.
With Season 4 of Overwatch 2 dropping this week, it would be a great time for an announcement of more news on Overwatch 2's single player mode to accompany the debut of Lifeweaver, the game's newest hero. After all, a single player mission would be  an excellent way to show off the story of a new hero… but we haven't heard anything yet, and it seems unlikely that any form of PVE mode will be available this season.
In the absence of  anything more concrete, we can make some educated guesses about the form and cost of the new content. With Overwatch 2 firmly established as free to play, it would be hard to believe that Blizzard would price the single player content as the equivalent of something standalone like Call of Duty (base price $59.99) or a World of Warcraft expansion such as Dragonflight (base price $49.99) to play. It would make more sense to release the content as purchasable episodes, priced individually or wrapped up in the existing seasonal Battle Pass system, which costs roughly $9.99 for 1,000 Overwatch Coins to unlock base premium content and items per season.
As individual episodes, the story content might end up looking like the Final Fantasy XV character-centric DLC , such as Episode: Ignis, which could be bought at $4.99 each, or as part of a $14.99 season pass. Each episode provided 2-3 hours of gameplay focusing on an individual character in a standalone story. With its ever-growing roster of Overwatch heroes, Blizzard would have plenty of material to work with for crafting future episodes.
There is some evidence that an announcement about the Overwatch 2 single-player mode could happen in a near- to medium-term time frame. During a Twitch stream in March, Overwatch 2 executive producer Jared Neuss told participating content creators that more details about the single-player story mode would be "coming soon," words that can certainly demoralize fans conditioned to expect lengthy periods of radio silence when Blizzard invokes the phrase. But Neuss clarified that he really did mean sooner rather than later: "Not 'Blizzard soon,' 'Jared soon,' which is a different thing," he said. "Which is, you know, sooner."
When more details are finally available, you'll be able to find the news and more here — hopefully soon.