The Queue: Senioritis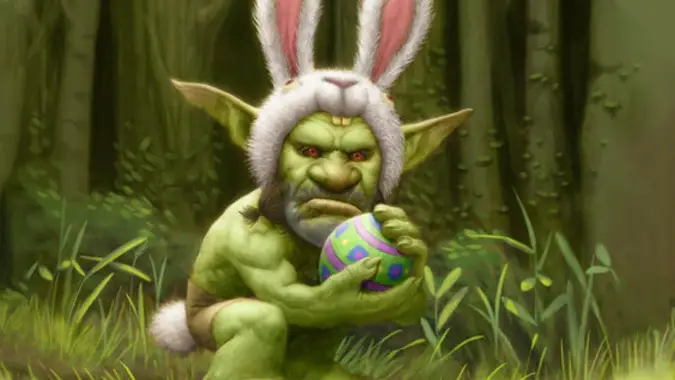 After Spring Break I can't seem to get anything done. Part of it is definitely the end-of-the-school-year festivities — picnics, field days, appreciation days, and all that are really starting to crunch in here. But another part is that feeling from long ago, that at this point all this stuff just doesn't really matter, and I don't wanna, and more importantly, you can't make me. Also, I kinda can't make me.
This is The Queue, where you ask us questions and we'll probably answer if we feel like it, maybe.
---
XERIANNE
Q4tQ: Will you be participating in Noble Garden this year? Even though I'm not a big fan of Dragonriding I will be for the Egg basket appearance.
I've always enjoyed the idea of Noblegarden, especially in WoW. I mean, obviously especially in WoW, because it's a made up holiday for WoW, but you get it. The concept of hunting and finding easter eggs in video games is a fun, interesting way to explore a game you already love, so it's all very meta.
In practice, sitting on that one mailbox in Kharanos for hours trying to get 200+ of the silly things for unlocks is, at best, really freakin boring. The unlocks are worth it, unfortunately. So, I'll probably be looking for a show to binge on Netflix or something to watch while I wait out respawns. Maybe I'll just watch the timer in Vampire Survivors really closely?
So my goal is to get the new Dragonriding basket, but also as a realist I have to assume I probably won't get around to finishing it in time.
---
ARCUBALLIS
How are y'all buying so much from the trading post? Did you still have all your tendies from last month?
Yeah. I've been holding on to my tendies, because the first few rounds of rewards weren't really my cup of tea. The mounts were cool, I guess, but meh overall. I got a couple of the lower cost transmogs, but I'm sitting on a pretty decent sized nest egg to blow on something that does eventually strike my fancy.
As someone who does frequently engage in this type of saving (and/or maybe hoarding) behavior, I do think it would be hilarious in a way if, next March, they introduced something completely outlandish for like, 10,000 tendies. It would be incredibly unfair and a bad idea from a design perspective — I can't even think what on earth would be worth that many — but there's always that little tiny black hooded Kermit deep in my soul that says do it.
---
ROXXII
Q4TQ: Can you buy the new Hearthstone Season Pass for runestones and if so for how many?
I don't know with absolute certainty at this point, but considering past seasons, it's a pretty sure bet that you'll be able to buy them using Runestones. Considering those past seasons it'll probably cost around 1,500 of them, though it may cost as much as 2,000 of them, given the conversion rate of Runestones to actual money.