WoW
Apr 17, 2023 4:26 pm CT
Latest Dragonflight patch 10.1 cinematic shows the Incarnates continuing to plot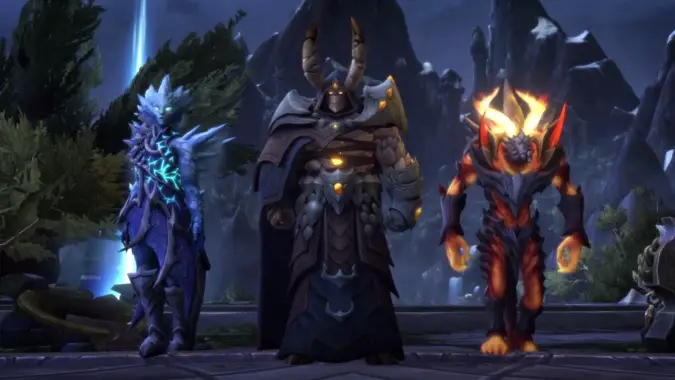 Ready or not, it's nearly time to head to Zaralek Cavern in Dragonflight patch 10.1: Embers of Neltharion. Here we'll find Aberrus, Neltharion's laboratory, and perhaps learn some secrets about the former leader of the Black Dragonflight and the creation of the Dracthyr. And it's no surprise that the Incarnates are involved, as they search for the power to defeat the Dragon Aspects and, as Raszageth said, "erase the Titan's stain."
We've already seen one cinematic of the Incarnates plotting, but now we have a second cinematic leading us into patch 10.1, showing them opening the way to Aberrus… and perhaps laying a trap for us as well.
Also, maybe I just have Diablo on the brain, but doesn't Fyrakk have a little bit of a Diablo vibe with the tail and the spikes? Ah, maybe it's just me.
Whatever the Incarnates intend to do, patch 10.1 launches on May 2, and Aberrus opens on May 9, so there's not much longer to wait.