The decks you need to win Hearthstone's Aviana's Night Tavern Brawl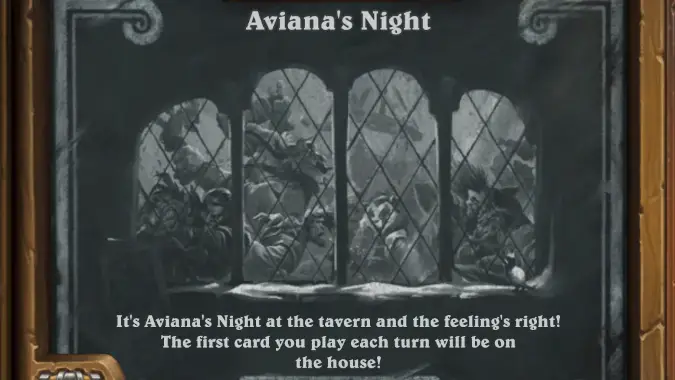 Let's party with a fallen demigod in the Hearthstone Aviana's Night Tavern Brawl. We'll have some high-flying fun with the wild god of Azeroth's birds and other winged creatures. Unfortunately, Aviana seems to have fallen under the curse of the Witchwood. It might be a party where we escape on a wing and prayer. I don't want to Harp-y on this too much, so let's get to the Brawl!
Tavern Brawl basics
Name: Aviana's Night
Description: It's Aviana's Night at the tavern and the feeling's right! First card you play each turn will be on the house.
Fun level: x/10
Difficulty: x/10
Replayability: x/10
Format: Stardard
Type: PVP
Deck: Constructed
Rewards: 1 Standard Pack (can contain any card from the current Standard rotation)
This Brawl is similar to other Brawls that take the effect of a single card and make it the rule set for the Brawl. We've seen this with Brawls like the Three Wishes Tavern Brawl based on Zephrys the Great, or the Miniature Warfare Tavern Brawl using the effect of  Jepetto Joybuzz. Aviana's Night takes its rule set from Duskfallen Aviana. This card entered Hearthstone through The Witchwood set as a legendary Druid minion card.
Because this is a Constructed Brawl using only cards in the Standard rotation, the size of your card collection will make a huge difference in the decks you can build — and how difficult it might be to get a win. Two other factors specific to this Brawl ramp that up even further. First, since we are relatively new into the Year of the Wolf, at least for this initial run of the Brawl, how many cards you opened in the Festival of Legends set will have a disproportionate impact. Second, because the first card you play each turn costs zero, the Brawl lends itself to very greedy decks that deploy the more rare and expensive cards.
How to win Aviana's Night Hearthstone Tavern Brawl
Like most Constructed Brawls, the key to victory is finding a great deck. Over time, players discover the meta — the deck (or decks) that are particularly strong given the ruleset. These lists are published on sites like ours and others. They become dominant, then counter decks rise and you fall into the same sort of 'meta' as you see on the Ladder.
Going first seems to provide a significant advantage. You get the first big threat down and your opponent almost has to deal with it, giving up tempo and initiative.
The decks you need to win Aviana's Night Hearthstone Tavern Brawl
Mull for Lorthemar Druid
Deck code:
AAECAd/xBAywigSyigS0igS8zgS/zgTp0ASv5ASm7wS+mAXvogXCpQWAnwYJ/70Ewd8ErO0E4O0EhO8E1JUFvJgF1sYFxMcFAAA=
Friend of the blog, Ben Hearthstone, is one of the best accounts to follow for Hearthstone on Twitter, especially if you like Tavern Brawls. This is a deck he calls Mull for Lorthemar (I have no idea why). It includes all the big boys, plus a little card draw.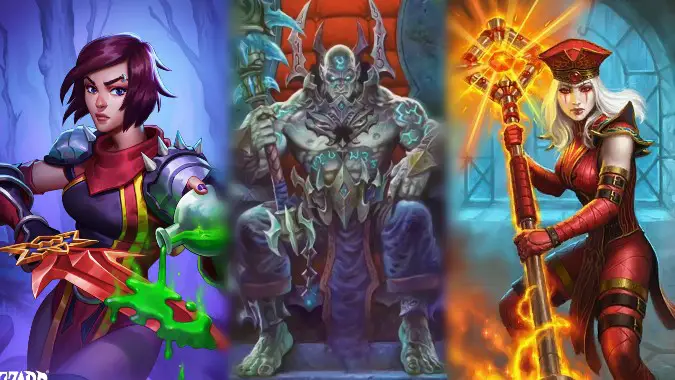 Big Priest with Removal
Deck code:
AAECAd3cBQiwigS4igSotgS8zgSm7wTvogXCpQWAnwYLrYoEwZ8E8J8EobYE+dsEuNwE9vEE+PEE1JUFhqQF4KQFAAA=
Reddit user PkerBadRs3Good came up with this Priest. It uses The Jailer who will be quite popular in this Brawl as well as Priest's plentiful removal.
Big Shaman
Deck code:
AAECAaoICqiKBICgBOm2BL/OBKbvBIqSBe+iBcKlBcjQBYCfBgqvnwSF1AS22QSr7QTL7QT7kQX4oAWGoQXpowXmngYAAA==
Hearthpwn user Secco created a big Shaman. Overlord Drakuru does the heavy lifting. Blightblood Berserker provide some protection and you've got a good amount of removal and freeze effects.
De Other Side Shaman
Deck code:
AAECAZyrBAK/zgTvogUOjJ8Er58Exs4Eq+0ErO0E+5EF1JUF+KAFhqEFqqEF6aMFxMcFr9EF5p4GAAA=
Reddit user WaLkInStIcK invented a Shaman powered by De Other Side. This spell will send the board into chaos and hopefully you'll come out on top.
Thaddius Warlock
Deck code:
AAEBAf0GCqiKBIWgBPXHBKbvBMKSBc6SBcKlBcWlBdbGBcWeBgqCoASDoAShoASOkgWlkgXBkgWFkwXUlQXC+AXXogYA
This deck comes from Zelgadis on Out of Cards. Malganis gives your Demon minions a nice boost. Once you transform into Lord Jaraxxus you can keep constant pressure on the board with your Infernals.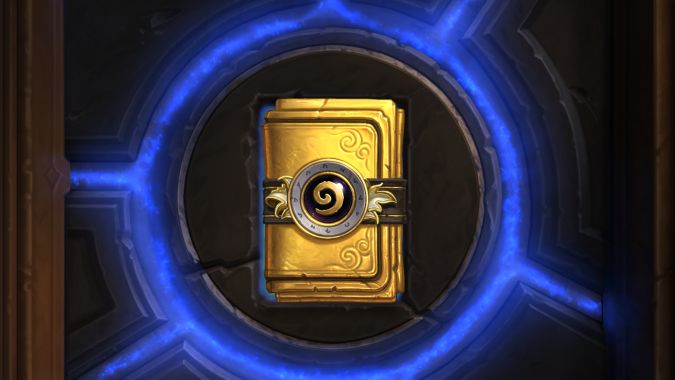 More Aviana's Night Hearthstone Tavern Brawl decks
One of these decks should see you through. If you find another great deck, share it with us in the comments.
Getting a win with a smaller collection can be challenging. If none of these decks work for you, check for more community decks on Hearthstone Top Decks. New Brawl decks keep being added all the time.
Overall, this was a rough Brawl for me. I've been Free 2 Play since Ashes of Outland, and I haven't gotten many Festival of Legends packs. I wish you the best of luck getting this week's pack!