WoW
May 1, 2023 2:00 pm CT
New WoW Trading Post rewards you May enjoy!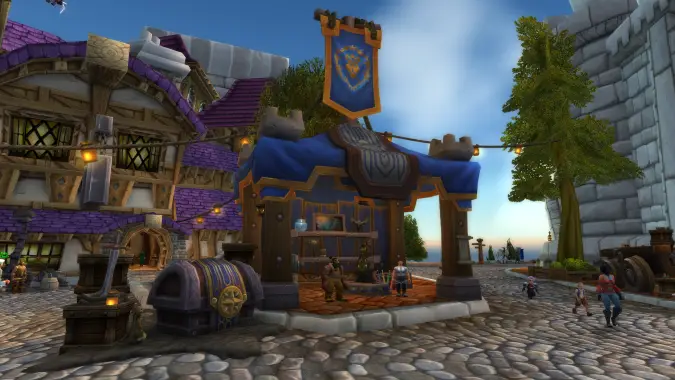 It's gonna be May and that means a brand new set of rewards at the World of Warcraft Trading Post! As we near the release of patch 10.1 on May 2, be sure to stop by the Trading Post in Orgimmar and Stormwind to earn your monthly Traders Tender and maybe grab a new item to continue the Dragonflight story in style. Here's what we have on deck for May.

May Trading Post transmogs, armor sets, and cosmetics
Two new full Ensemble sets are available this month — the Vestment of the Honored Valarjar for our spellcasters, and the Kvaldir Scout Leathers for melee-casters. There are also two more white and grey cloak and hood pieces available to all classes, if that's your jam.
Some interesting individual armor and weapon cosmetics are available this month but I'm think I'm most interested in Tiercel's Wing for my Demon Hunter because it nails the savage look a Demon Hunter's weapon would have. If you're interested in a more modest appearance for your killing instrument, more Exile's Reach weapons are for sale this month too.
The Crimson Bicorn wasn't on our running list of datamined items but its appearance here reminds us all that some things don't show up when datamining happens. I'm happy with that because it adds to the mystery of what could be coming each month and lets us be pleasantly surprised when items no one was expecting to show up suddenly do.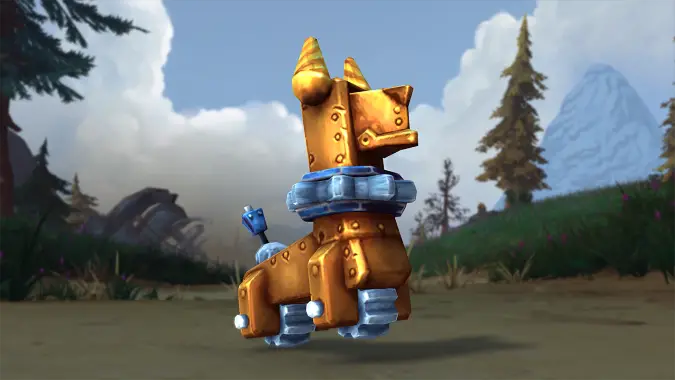 May Trading Post pets
May's merry little companion is Pippin, who can be acquired for 600 Traders Tender. As far as we know, Lil' Ragnaros is the only datamined pet that remains on the docket, and with June holding the Midsummer's Fire Festival event, I wouldn't be surprised if it shows up then.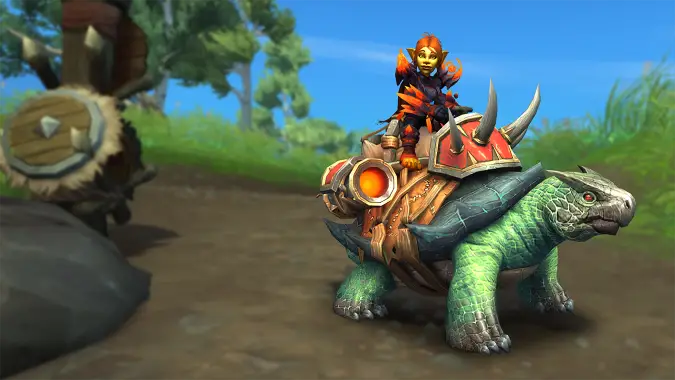 May Trading Post bonus reward
Even though this month doesn't offer a mount as an item for sale, the Savage Green Battle Turtle mount can be earned as this month's bonus reward for completing objectives in the Traveler's Log.
If you've missed out on previous offerings, don't fret! Blizzard has confirmed that past items for sale at the Trading Post will make an eventual return but beyond that, it wasn't specified when. In a recent interview Ion Hazzikostas re-iterated that items will cycle back and emphasized buying items you want as they appear. When Dragonflight patch 10.1 arrives we'll see an influx of new loot in the game and we can expect more items to show up as potential rewards in the Trading Post pool.
Be sure to keep an eye on our running list of rewards so you can get an idea of what may be coming in the future and, if you see something you like, load up on your Traders Tender too.