WoW
Apr 3, 2023 2:00 pm CT
How to earn Trader's Tender to buy rewards at the WoW Trading Post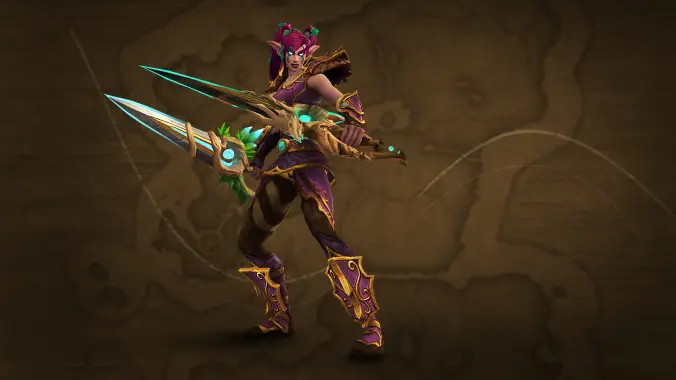 Trader's Tender is the currency used to buy items from the Trading Post in World of Warcraft: Dragonflight, so those of us who are interested in the rewards just released with April's Trading Post are spending a lot of time trying to figure out the optimal way to gather as much of it as possible. And since the ways to earn it are a little different each month, it requires a fresh look.
So let's start at the beginning, and talk about So where Trader's Tender comes from, and how much of it can we can earn every month.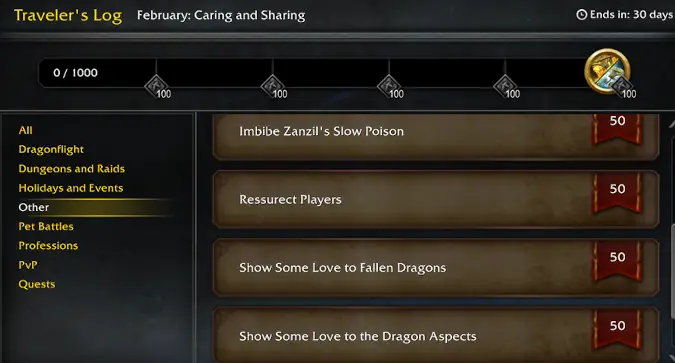 How to earn Trader's Tender for the Trading Post
You can earn a maximum of 1000 Trader's Tender every month through a variety of means. That won't be enough to buy every reward available, but it's still enough to pick up several rewards. If you don't spend it, your Trader's Tender will carry over next month so you'll have more to spend on the next batch of goodies.
Earn 500 Trader's Tender just for visiting the Trading Post. The first time you log in to WoW each month, you can go to the Trading Post in Stormwind or Orgrimmar — depending on your faction, so don't take your Orc to Stormwind — and collect your first cache of 500 Trader's Tender from the chest waiting there for you. That's 500 Trader's Tender every month that you can get just for logging in and opening a chest.
But don't forget that you do have to manually claim this. If nothing interests you in the month's rewards and you decide to wait and see what comes around next time, you still need to claim your 500 Trader's Tender so you can have them next month.
Earn 500 Trader's Tender by completing monthly challenges. Though these challenges vary month to month, you'll find them all listed in your Adventure Guide under the Traveler's Log tab. A lot of tasks are the same from month to month, like defeating 25 raid bosses (which includes legacy content, so transmog farming counts), completing 15 World Quests, or earning 7500 Honor. However, every month will include a handful of unique, seasonal activities, so there's a bit of variety. You'll typically find a number of rewards for participating in any holidays or micro-holidays coming up this month, like collecting eggs during Noblegarden. Some activities are just silly, like using a toy or emote in certain places.
However, because there are so many activities, you have your choice of what to do to earn the last 500 Trader's Tender for the month — and you may just stumble into it while playing normally. You don't have to PVP or eat any Noblegarden candy in order to get all of the Trader's Tender available this month. Once you hit 500 Tender from tasks, you're done until next month's rollover.
Get a one-time-only reward if you own Dragonflight. If you're just starting out with the Trading Post, you can earn an extra 500 Trader's Tender  if you've purchased Dragonflight. If you don't own Dragonflight yet, you can buy it and then get the bonus 500 Trader's Tender.
But after that, you'll only be able to get 1000 a month. Keep that in mind if you're planning any purchases.
Originally published January 25, 2023; updated April 3, 2023