Learn to play Pathfinder with these actual play podcasts and streams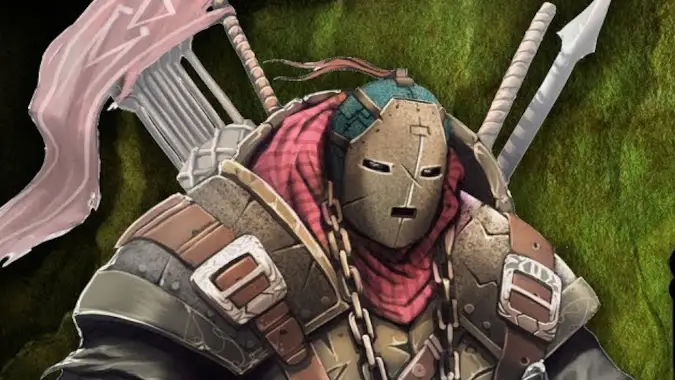 Actual play podcasts and streams are a great way for newcomers to tabletop role playing games to get a taste of how these games play, and Pathfinder has a few we'd recommend you check out if you're looking to branch out. Pathfinder 2e has seen a burst of popularity over the past few months, in part due to the fallout over Wizards of the Coast's scrapped plan to change the Dungeons and Dragons OGL. Paizo's response and the creation of their own Open RPG Creative License has caused a lot of people to look into their games, and that means new players looking to get a handle on how they play.
In the past, gamers were limited in this regard — most games like Dungeons and Dragons have a short example play section that narrated out what a typical session might look like, and you could go to a local game store (if there was one in your area) to observe others playing. But now, with podcasts and streams on platforms like Twitch, it's possible to get to listen to or watch an entire campaign play out and get a much better idea if a game system is the one for you.
Before we list off some games, I should point out that despite being one of the biggest names in tabletop RPGs, Pathfinder 2e is a fraction of the size of Dungeons and Dragons in terms of market share and player base. This means that there aren't anything like as many Pathfinder streams as there are for D&D, and also they tend to not be performed by popular voice actors with backgrounds in improv and writing, but just players. In a way I think this works to the advantage of those of us watching them, because we don't see an extremely polished game, but rather one more representative of what playing is usually like.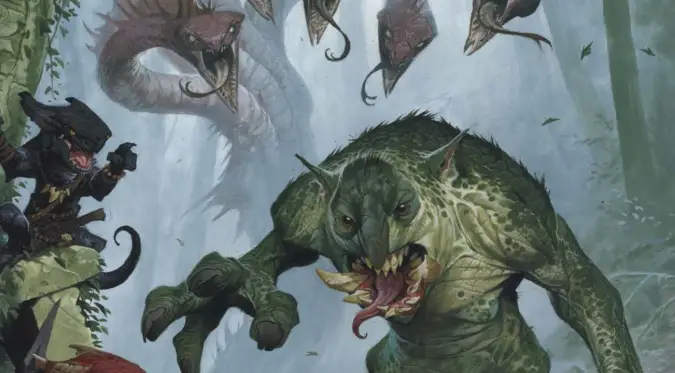 Let other people play Pathfinder so you can decide if you want to
This is less a single podcast and more like a collection of various podcasts done by the same people. They have several already recorded podcast games to listen to — their first season was a Pathfinder 1e game, while their upcoming second season will be a Pathfinder 2e campaign.  Other shows, like Bestow Curse — adapting a classic Pathfinder adventure to 2e rules — serve to bridge their overarching stories, and so far while they're clearly not professional actors, the podcasts are well recorded and quite easy to listen to. If you miss getting to look at battle mats or see the faces of the players, you might be a little disappointed, but I personally think HLP has some of the strongest Pathfinder actual play content available.
Knights of Last Call play Rise of the Runelords
This one isn't exactly new — the last session went up a year ago — but any chance I get to show y'all a Pathfinder 2e actual play of the Rise of the Runelords campaign, I'm going to take it. This one is less polished than the HLP podcasts tend to be, and I recommend it in part for watching the game and the players evolve over the course of the 12 sessions. They become more comfortable with the game's rules (although they started out pretty comfortable) and the presentation of the actual games they play changes and gets better as well.
In a way, this is a real meat and potatoes game, with four players and a game master running one of Paizo's first and best Adventure Paths and converting it to the modern game's ruleset. I think that while you could say it's less exciting than others on this list — I'd disagree, but I get where you'd be coming from — it's definitely easy to pick up an understanding of Pathfinder as a game by watching this.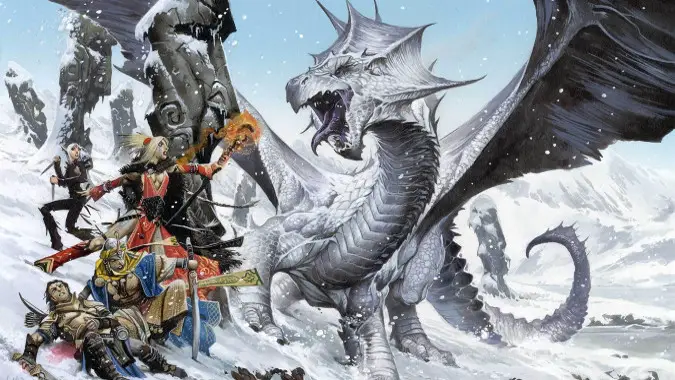 Hijinks presents Re:Alignment
I really enjoy the tone of this game — it comes across with a lot more wonder. While they're certainly not trying to be big acting superstars, they come across as very likeable and slightly silly, which I enjoy. They're not taking themselves too seriously which is always something I look for in a game, because games are supposed to be fun. They also aren't afraid to play around with how to use and run Pathfinder 2e, with an excellent heist themed one-shot game that I put here for no particular reason and certainly not because I think anyone running a heist based RPG campaign might be interested.
You can get a pretty strong sense of how the game plays from this series, although it's not as crunchy as, say, HLP or Knights of Last Call's sessions. They also have a nice basics video laying out Pathfinder 2e for newcomers.
Honestly, one of the reasons I dig what Hijinks is doing is that the creators are all fairly young people and there's a feeling of lively exploration to these games that you just don't get very often. Unlike Hideous Laughter Productions, these are all visual sessions, so you can really get a sense of gameplay in three dimensions. Also, frankly, it's a lot more diverse than some of these other creator groups are, and that's worthwhile in my opinion.
This is another podcast group — they don't do streams at all as far as I can tell — and they're based in Minnesota. Their page just links to pictures of their faces, and so we might as well just focus on the really rather copious amount of podcasts available on their site. They have a Fall of Plaguestone campaign, as well as previous campaigns around Adventure Paths like The Extinction Curse, Return of the Runelords, and even a Starfinder campaign.  
When I say they have a lot of content, we're talking probably more than 200 total episodes of various actual play podcasts for you to listen through. It's a sheer trove of people playing Pathfinder, Pathfinder 2e, and Starfinder. It's well worth your time, and this is a group that seems comfortable with each other and playing tabletop RPGs together.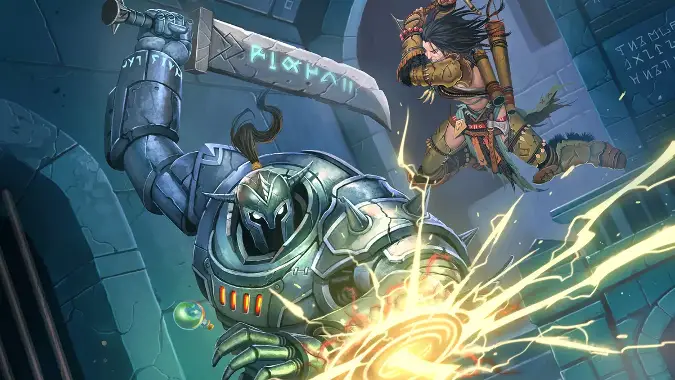 Official Paizo shows
While Paizo hasn't done this in a while now, there have been two official Pathfinder productions run by the company, in association with then-actual play powerhouse Geek and Sundry and even just hosting on their own site.
You can listen to the Oblivion's Oath podcast on Paizo's YouTube channel. This one is interesting for a variety of reasons — first up, it's Jason Bulmahn, the Director of Game Design at Paizo and the creator of Pathfinder and several of his co-workers playing the game. Listening to a developer of a game play that game is always interesting because you can get a sense of what people who really know the rules in and out remember and forget while playing and running the game. It's very useful from a learning to play standpoint and also fun in its own right. This is literally just their lunchtime game recorded as a podcast, so it's a much more informal beast and serves as a solid snapshot of gameplay.
Back before Geek and Sundry collapsed, just after Critical Role parted ways with them and became their own thing, Paizo teamed up with them for two complete seasons of Knights of Everflame using the Pathfinder 2e rules, both run by Jason Bulmahn with a broad variety of players. In a lot of ways, Knights of Everflame is almost a stereotypic actual play game from the period just before COVID came in and changed everything. If you're watching an actual play hoping to learn some of the game, though, having the creator of it run a game and let you watch is a pretty solid way to do that. Also, it was just plain fun, and it's still one of my favorite actual play streams.