What Paizo's proposed Open RPG Creative License (or ORC) means for TTRPG players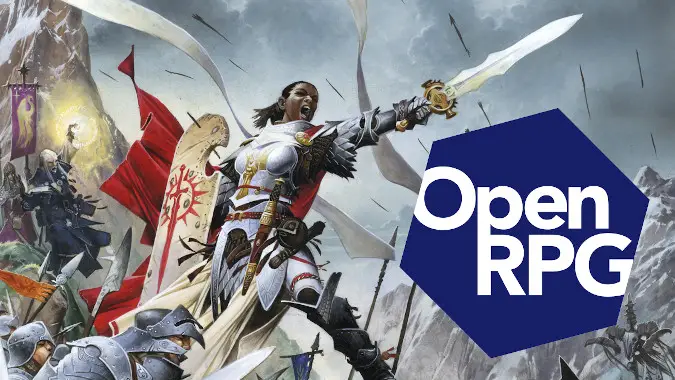 The Dungeons and Dragons community has been angrily swarming like Wizards of the Coast kicked an ant hill as a change to the existing Open Game License was leaked. The framework established by the new — but again, leaked, so not yet official — OGL 1.1 as currently proposed would limit what kinds of content creators could make, and would give WotC rights to content made under this license. Specifically, WotC could earn a royalty off of creators, and would have royalty-free rights to use content made under the OGL. Furthermore, the previous OGL 1.0a would no longer be in effect. Following the uproar from every corner of the community, what comes next from WotC and their OGL is still unknown.
However, other outlets have stepped in to remind everyone that D&D isn't the only game in town — and that's where Paizo comes in.
Paizo is the publisher of Pathfinder and many other tabletop RPGs. Current owner Lisa Stevens and President Jim Butler, as well as Brian Lewis at Azora Law, all worked at WotC at the time of the drafting of the first OGL, so they're familiar with the intent of this legal document and the future it intended to plan around. In fact, they do not mince words at all:
[…] While we continue to await an answer from Wizards, we strongly feel that Paizo can no longer delay making our own feelings about the importance of Open Gaming a part of the public discussion.

We believe that any interpretation that the OGL 1.0 or 1.0(a) were intended to be revocable or able to be deauthorized is incorrect, and with good reason.

We were there.
As such, Paizo has been drafting — now under a more urgent time crunch — their own version of a legal doc to protect content creators and gamers: the Open RPG Creative License, or ORC. This will function a lot like the original OGL. It's envisioned as a broader framework in which companies may independently deposit their own System Reference Documents. This isn't tied to a particular gameplay system or world, and is not owned by Paizo, but run by an independent third party. No single company will own the rights to any of the content signed up under this new license. Further, they are supporting the future of RPGs as a whole. The new OGL 1.1 from Wizards of the Coast was specific to TTRPGs, but the ORC will support those, as well as virtual, VR, and narrated novels.
There are already a number of companies that are on board and promoting the ORC as a part of their own content. While this is still going through the legal process, the draft is expected to go out in February 2023. How fast it goes through the next stages of development — and legal wrangling — depends on the feedback from the companies and developers involved. If you are an RPG developer, you can sign up to give feedback via a form on Paizo's website, though be warned this automatically signs you up for their mailing list.
What this means for the future of the RPG world is still to be seen. Will Wizards of the Coast get their act together, and win back the content creators? Have they done irreparable damage? Will the ORC bring content creators together, and spawn a renaissance of alternative RPG content, so D&D is no longer the king, causing new games with different mechanics rise to the top?