WoW
May 10, 2023 1:45 pm CT
How to get the Winding Slitherdrake Dragonriding mount in patch 10.1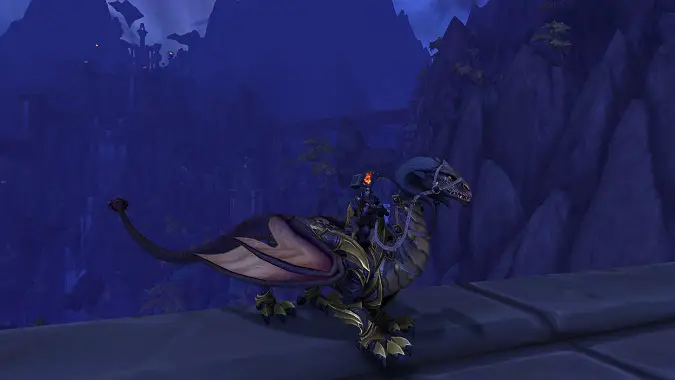 Dragonflight patch 10.1 has arrived, and with it the popular Dragonriding feature gets some upgrades — including a new drake form called the Winding Slitherdrake. While new glyphs and abilities can be unlocked immediately upon visiting Zaralek Cavern, the sinewy Slitherdrake will require you to complete the Embers of Neltharion campaign quests through chapter 4, which is available now.
Fortunately that's not an arduous undertaking. Chapters 1-3 will take you roughly 1-2 hours to complete depending upon on how many side quests you pick up — or rares and treasures you farm — while adventuring. Chapter 3 can be particularly tricky (especially if you're undergeared), even though Ebyssian and Sabellian attempt to help out. Once you get through the first three, chapter 4 is pretty quick as you'll just need to take care of a small Djardin force and then clear out some Drakonid poachers in order to get the Slitherdrakes on your side. Without distraction it can be accomplished in 30 minutes, and if you're just heading to Zaralek Cavern solely to unlock the appearance you can complete all four chapters in under two hours with dedicated play.
Like the other four drake models the Winding Slitherdrake is able to change the color of its scales or equip cosmetic armor from its default black dragonflight appearance at the Rostrum of Transformation. The Slitherdrake starts with Obsidian scales so you won't have to worry about your Wrathion and Sabellian rep, but the unlock requirements for the other four scale colors are the same as the original drakes:
There is also a special Obsidian Gladiator appearance that will be exclusive to Season 2 Gladiators.
With the addition of the Winding Slitherdrake each of the Dragonflights has their own default drake to ride around the Dragon Isles. Whether this means that we are done receiving new Dragonriding mounts remai10ns to be seen.