The Queue: Updog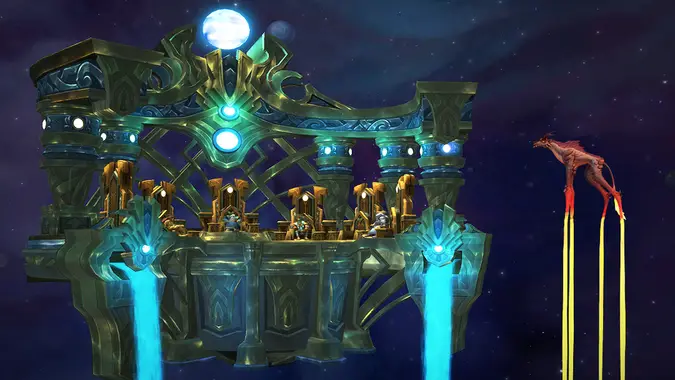 He's so long! I love it!
In case you missed it; on Friday the Warcraft Twitter team promised to make a regular old deepstrider from the Zaralek Caverns longer for every 100 likes that the image got. This glorious picture is the result of that, but there's an image one step further that's even longer! Honestly they could've kept going for a while and I would be perfectly happy to continue to see where this longdog found itself.
While I petition Blizzard for a nice hi-rez model of the extra-long longdog, it's time for — The Queue!
---
RUN AND TELL ALL OF THE RJAGODA THIS COULD TAKE ALL NIGHT
I choose to believe this is a trial balloon. BW is testing a theory that we'll comment regardless of an article containing words.
Well you see, the thing about that is…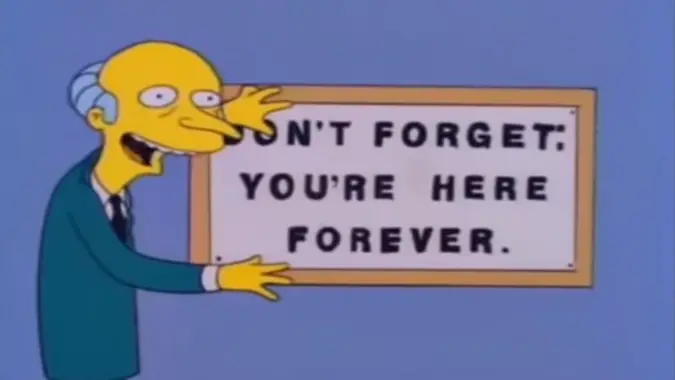 ---
I THINK I NEED A JAXDADDY TO HELP ME GET THINGS RIGHT
After Legion, where do you think Dalaran should (and did) go?
The Mages probably used the opportunity to go and hit the Thunder Bluff drive-through. Sure they can conjure food, but all of those empty calories after a while must start to wear a little thin.
Sadly there was a pretty big line-up so they still haven't gotten their cow-sized curly fries yet. I'm sure we'll see them again in an expansion or two once Acherus has gotten their turn. It's hard getting enough food to keep the Abominations fed.
---
HOOK ME UP A NEW TELWAR CAUSE THIS ONE IS A LIE
One of my field team had to cut short our meeting because she had a beekeeping emergency.
This has been a very strange day.
I hope she didn't break out in hives, that might really sting, or that nobody bumbled into her operation!
I want an update for sure though, what happened? Did she manage to bee positive about the whole thing? Was she just using it as an excuse to get out of the meeting because you kept droning on?
Ahh, I'm just pollen your leg. I'm sure you've got a honey of a voice.
---
JALAMENOS SAT AROUND LAUGHIN' AND WATCHED THE LAST ONE DIE
Class specific character customization options.
Warpaint for Warriors.
Fel-pocked skin for Warlocks.
Elemental eye effects for Shamans.
So easy to implement, come on Blizzard, gimme.
These are great! Although I don't know if they'd be so easy to implement since there are lots of races in the game that would need unique things added depending on the complexity of the class customization. Glowing eyes are pretty easy, since everybody has roughly the same sized eyes, but warpaint and fel-pocked skin would need to be matched properly to the race.
That said, I really want Druids to get something like the Malfurion wings, or maybe antlers! Why does he get to hog the wings?!
Paladins – glowing light glyphs
Rogues – pirate/outlaw-themed tattoos
Mages – constantly burning/frozen hair
Priest- light/shadow glowing fingertips and eyes
Demon Hunters – extra demon bits that are always present
Monk – intricate Pandaren-inspired tattoos that cover the arms/legs
Hunters – extra fangs and claws and hide trophy accessories
Death Knights – bigger wounds that never heal
Evokers – Dragon flight-themed accessories
---
NOW, I'M LOOKIN' TO THE ENO TO SAVE ME, LOOKIN' FOR A SIGN OF LIFE
QftQ: What has been the best introduction to a game for you? It doesn't even have to be a game you enjoyed all the way through, kinda like Rossi and Anthem.
Edit: Can be either cinematics and/or gameplay, doesn't matter, whatever sparked your imagination the most. (Kalcheus asked)
As I'm thinking about this a lot of the ones that are leaping to mind are sequels. Which I guess makes sense since they're playing with established characters and don't have to spend time in their opening explaining things to you and can just jump into some sweet action.
Mass Effect 2 has the opening where you die and the Normandy is destroyed around you. It's hard to think of a better hook to grab you right away. ME3 had the attack commencing on Earth, but even with the ominous piano music and the weird little boy you can't save, I still have to go with ME2.
Meanwhile, in Halo 2 you bring the Covenant back their bomb, which was just a pure over the top fun way to get back into the action.
There's also Control which I wrote about many moons ago in the opening to a Queue much like this one! Which just started pushing my Welcome to Night Vale, urban fantasy, government agencies, and paranormal powers buttons so hard from the jump that I couldn't put it down.
The most recent Spider-Man games worked really well too as soon as they let you start web-swinging your way around New York. What a satisfying feeling that is.
---
MAKE MY WAY BACK HOME WHEN ARTHONOS LEARNS TO FLY HIGH
I've been too into Tears of the Kingdom to keep track, did we actually remember to ask questions for tomorrow's Queue? If not, a repeat from me:
Q4tQ: Now that "Augmentation is a new Damage Dealer role with a twist" is on the table, which DPS specs would you like to see reworked to fit this role?
Enhancement Shaman and Discipline Priests both leap out as viable support options. Heck, the mechanics of dealing damage to benefit people with a specific buff on them is Discipline Priest 101. Also, what is enhancement aside from a word that's really close to being augmentation conceptually?
I know that when we had the Augmentation Evoker announcement happen my raid's Demon Hunter was more interested in getting an Enhancement Shaman for the Windfury Totem. I'm sure that Augmentation will offer some comparable boosts to our Demon Hunter friends, but it's hard to compete with a known thing that is right in front of them I think.
It's the first Great Vault of 10.1! Bacardi is here to make sure that he's as boopable as possible so that you get as much luck as possible. Look at that nose, it's right there! I'm sure that you'll all get some very shiny things in your vaults, and if not I'm sure the week after will have things more to your liking!
Today's Anna Earworm™: Learn to Fly
Have a great week everyone, and enjoy your upcoming long weekend if you're getting one! Don't be so focused on it that you forget to leave Anna lots of questions for tomorrow though!