The Queue: ARPG sounds like how a Pirate would tell you he's into D&D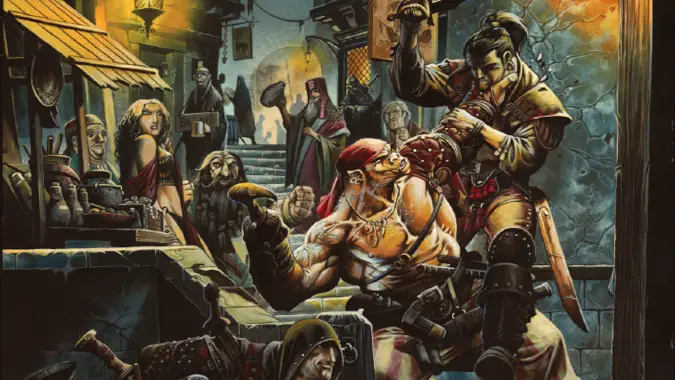 I just cannot stop myself from saying 'Aaaahrpeegee" in my head.
---
BRAINSTRAIN
Housing in Tears of the Kingdom is pretty much exactly what I hoped it would be.
Link is now broke, but real estate is always a good investment, right?
I remember back when I first played Kingdoms of Amalur thinking that the crafting was exactly what I'd always wanted it to be in a video game, and since then I've become convinced that every feature I want in MMO's will always be done much better in single player games and it baffles me.
---
JALAMENOS
It's so annoying that the drake-whatevers – the items you use to upgrade gear – goes into the reagent bank, but to actually use them to upgrade gear you got to have them in your bag.
I agree.
What? I do! Sometimes that's all you can say.
---
Deathwing.
I mean, come on.
Fyrakk is, at best, a big lumpy molten lava cake compared to Xaxas.
---
ARTTHONOS
I just got a weather alert that there is going to be a snap freeze tonight, right after I spent half of last weekend planting all the flowers, veggie plants, and herbs my wife and I purchased.
My wife feels your pain, she's spent the last week working to get everything planted and would be absolutely put out if that happened up here. And to be fair it's gotten pretty cold although luckily not close to freezing. Considering how hot it was last week it kind of seems nuts.
---
LEFTY
So what do you think they'll cover at the Overwatch2 panel at BlizzCon?
No idea. But I consider, between the pandemic and losing a lot of people, from Jeff Kaplan, Michael Chu, Chacko Sunny, Renaud Galand, Tracy Kennedy, and Geoff Goodman, it's actually nothing short of astonishing that we got anything in terms of Overwatch 2.
Now, I say this as someone who was seriously looking forward to PVE Overwatch, and who is now once again relegated to a spectator who loves the lore of the game but can't really play it without serious eyestrain. That's not a trade off I can make with my eyesight being what it is. So for me, Overwatch 2 is now essentially scratched off my list of games.
I mean, okay, I still have Diablo 4 but man I wanted PVE Overwatch. It was something I was desperately looking forward to. Now I don't get it, and that sucks. But I can't pretend to be surprised when I think about all the chaos the team went through in 2020, 2021, and 2022. Maybe they should just do a panel about how hard it is to produce a new game when your Game Director, Lead Writer, Lead Character Designer, and several producers including the Executive Producer all leave within a year.
Sokay, that's it from me for today.
Seriously, it's like a pirate telling me to roll for initiative, I just can't get it out of my head.
Also, LuotianX, I'm sorry for your whole family. Losing a beloved pet is absolutely gut wrenching, and I still remember when Aurora passed last year.