What's your favorite use of time travel in games or fiction?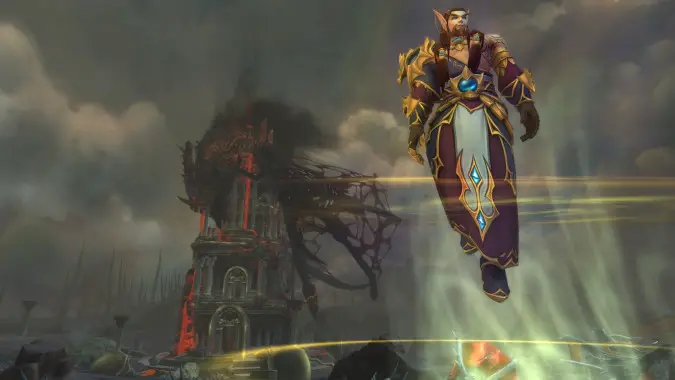 It's been more than two months, but I'm still mourning the missing hour that Daylight Saving Time callously stole from my life. Coupled with the weird temporal slipperiness resulting from a recent shift to nocturnal working patterns and time seems to always be on my mind.
The idea of time travel has been woven into World of Warcraft from the beginning all the way to Dragonflight. I'm always happy to run across my future self —or at least my Human Paladin's— in quests involving Chromie. It would please me exceedingly if some enterprising Narrative Designer has a spreadsheet tracking every encounter that player characters have with their time-displaced selves and will one day combine them into an amazing, confusing whole to play through completely.
The recent announcement that Dragonflight patch 10.1.5, Fractures in Time, is in development and will bring the conflict between the Bronze and Infinite Dragonflights to the fore of the expansion is, in fact, rather timely. I've been rewatching Doctor Who in anticipation of the return of David Tennant to the role of The Doctor in the upcoming 60th anniversary specials. Doctor Who's "wibbly wobbly, timey wimey" approach to the ramifications of time travel can veer from madcap to tragic within the space of a single episode.
The use of time travel in fiction can sometimes degenerate into headache-inducing meditations on the grandfather paradox. Speaking of which, Robert Heinlein's grim little short story " '—All You Zombies—' " takes the idea of reverse causation and wraps it up into a bow of self-inflicted trauma. In contrast, "The Time-Traveler" is a quietly devastating short story by Spider Robinson, found in Callahan's Cross-Time Saloon, that manages to convey the desperation of being lost to one's time, even without a TARDIS or a time machine.
Do you enjoy time travel as a plot element in games or fiction? What are your favorite games or fiction that involve trips to the future or past or just tie the two into a mind-bending temporal Möbius strip of a plot? Let us know in the comments!