Escape, power, or robot dinosaurs — how do you decide which game you're going to play on any given day?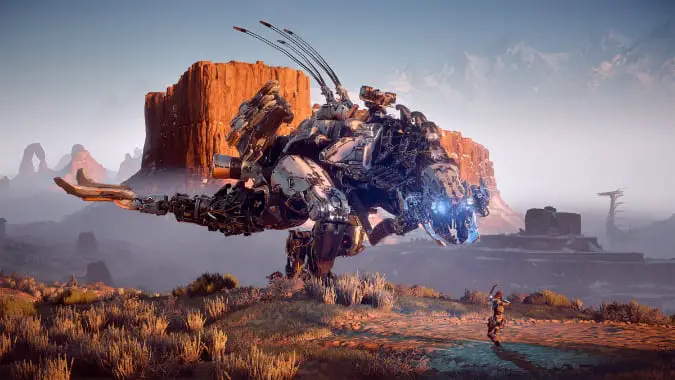 For me, the games I play — be they video games or tabletop games or even the extremely rare incidents of me going out to throw a ball with my dog — are chosen through a lens of escapism. Gaming is a safety valve and a release for me. Confronted with a world that often doesn't make a lot of sense and in which I feel somewhat helpless, I choose games like Diablo 4 entirely because they soothe in me that feeling of anxiety and helplessness. I play World of Warcraft because it allows me to live in a world where, if there's injustice or threats, I can actually do something about them.
I play Horizon Zero Dawn because robot dinosaurs.
Games provide so many different elements for so many different people that these motivations are of course my own deeply personal ones. But that's what brings me to ask you about yours. Why do you play the games you play? Do you enjoy the challenge of defeating a complicated Elden Ring encounter, learning the rhythm of the fight and how to weave in and out to strike the boss? Do you choose cute virtual pet games like Niantic's Peridot because you had or even still have a Tamagotchi and you want to relive that feeling — or is it because you enjoy the gameplay of pet management sim games?
Blaise Pascal once said that "The heart has its reasons, which reason knows nothing of" and I know that's true here, too. Yet I still think we can learn a lot by looking at the whys and hows of our games, because in games we can explore aspects of ourselves that are not always so easily accessible. So what about you? How do you decide which games you're going to play? Why do you play them? What consolations or excitement helps guide you through these worlds of pixels and imagination?