Rock the Hearthstone Battlegrounds as new heroes Inge, the Iron Hymn and Cap'n Hoggarr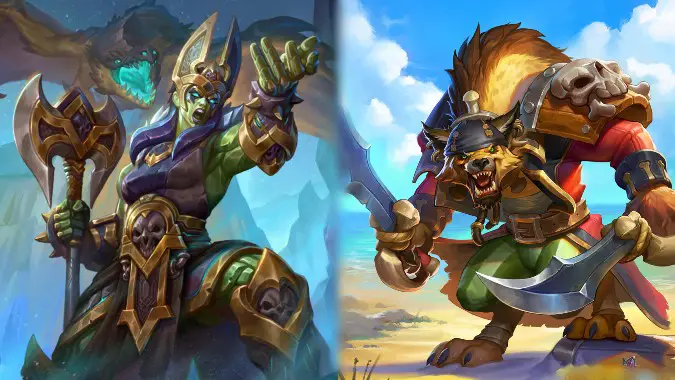 Two new heroes are ready to rock the Battlegrounds in Hearthstone: Inge, the Iron Hymn, a Vrykul Death Knight with a buffing hero power that changes every turn, and Cap'n Hoggarr, making his triumphant return in hero form.
Let's see what instruments of war these newcomers bring to the show, and how to use them to roaring applause!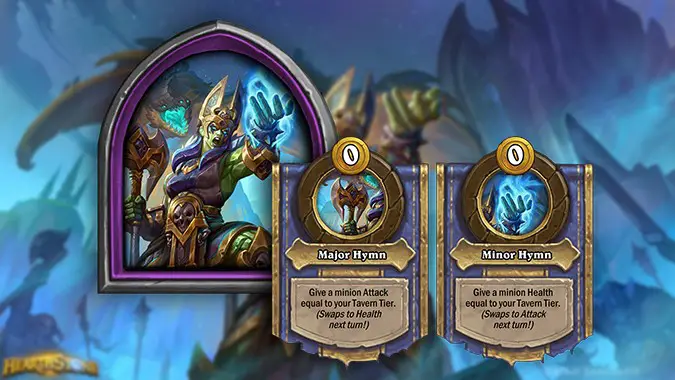 Inge, the Iron Hymn has a hero power that is a little dull, but effective
This warbringer of the frozen wastes has a hero power that costs 0 gold and changes between two forms every turn, buffing either the Attack or Health of a minion of your choice:
Major Hymn

[0 Gold] Give a minion Attack equal to your Tavern Tier. (Swaps to Health next turn!)

Minor Hymn

[0 Gold] Give a minion Health equal to your Tavern Tier. (Swaps to Attack next turn!)
You probably want to pick a strong minion early on that you know you won't be replacing anytime soon, and focus your buffs only on them. Good candidates include:
This hero power is very good early on, but tends to fall off later in the game, so don't rely too much on it.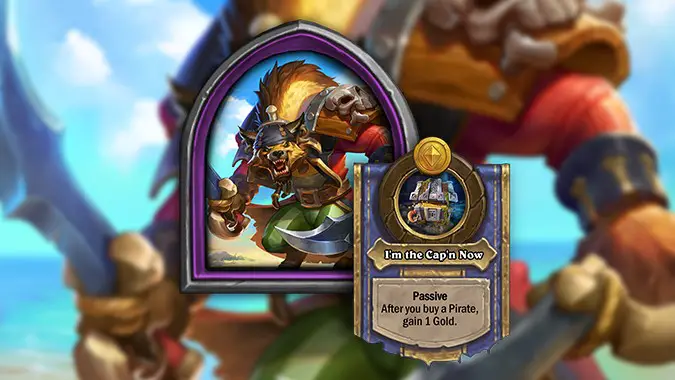 Cap'n Hoggarr (the hero) works just like Cap'n Hoggarr (the minion) did
Cap'n Hoggarr is back!… sort of. The old Tier 5 minion that was recently removed used to be the cornerstone of many Pirate builds, usually called "APM Pirates" — "APM" standing for "actions per minute," in a reference to players that can click really fast in order to get as many actions as possible in a short window of time. The reason for that is that the more minions you bought, the more gold you got, thus getting to buy even more minions — especially if you managed to get the golden version of Hoggarr, which gave you two gold for each Pirate you purchased.
Sadly, the hero cannot get to that same level of power, since his hero power reads simply:
I'm the Cap'n Now

[Passive] After you buy a Pirate, gain 1 Gold.
It's just the base effect of the old minion — but it's always there with you, from the beginning of the game, and without taking up a minion slot on your board. For the moment, it's a little difficult to evaluate just how powerful he'll be, but this hero will definitely be worth a try if you're a fan of buying a lot — and I mean a lot — of Pirates each turn, while being smart about how to use them to buff your other Pirates.
For a while, you'll have increased opportunities to try these new heroes: Inge will be offered in every game for the first two weeks of the patch, while Hoggarr will be guaranteed in every game that features Pirates for that same period. Since the patch went live May 30, you'll have through June 13 for that increased chance of getting to try these two. May the cycling buffs and the Pirate gold be on your side!