On a scale from 1 to "This Is Fine," how overwhelmed are you with gaming?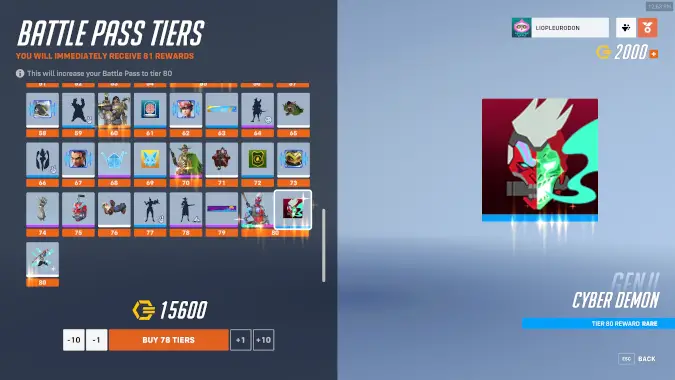 I don't exactly want to complain about the embarrassment of riches we currently face. When I was a kid, the choices were popping in the Mario cartridge or going outside to play with sticks. However, I have to say that I'm feeling completely overwhelmed with the amount of games I'm playing right now, and how they all have pretty stringent time demands that are at odds with my already hideously packed schedule, and it's well beyond the well-trod trope of the Steam backlog.
In terms of Blizzard games, I'm trying to keep up with the Battle Passes for Overwatch 2 and Hearthstone Battlegrounds. Overwatch's daily quests require me to play for at least a half an hour a day, and I can usually get through roughly half the weeklies at that pace. Hearthstone's Battlegrounds quests are far more forgiving since they're weekly, and also bankable for a couple weeks, so I can binge a whole bunch of matches if I'd prefer. I'm not keeping up with WoW, so I don't really feel pressured by its decades-long tradition of daily quests going all the way back to the Golden Lotus, but even then I feel a weird sense of guilt and FOMO about the monthly Trading Post. And that's before we even talk about the positively dizzying pace they've set with content releases in general. There's the entire Diablo 4 sequel dropping any second now, hotly anticipated since well before the By Three They Come cinematic launched at BlizzCon 2019, which is also going to have at minimum a seasonal rotation to keep up with. It seems like every week we're covering new patches, new zones, new heroes, new cards, new mechanics, new special events with limited-time cosmetics. Oh, and don't forget to log in to Twitch for Drops or Prime Gaming, or your weekly freebie from the Epic Store.
And Blizzard games aren't the only ones I'm trying to keep up with. I there are several indie games I enjoy either launching new content regularly, or adding some form of seasonal cosmetics — I'm currently waiting on major content updates for both The Long Dark and 7 Days to Die. But what's really driving home just how onerous this stuff can be is the amount of mobile games I'm downloading in preparation for the summer. The solitaire app I tried has a seasonal rotation. The sudoku app I tried has a seasonal rotation. Even Duolingo's gamified language learning now has daily quests which tie into monthly quests in addition to a weekly head-to-head leaderboard and ranking system — et oui, je suis classé en Français, mais ça ne va pas loin à Paris.
This discussion topic was inspired by the cute app I recently downloaded as a lark for wholesome reminders and mindfulness, which also has a rotation of seasonal cosmetics and a Battle Pass. The idea of having to keep up the same rat race in an app I wanted to give a whirl to improve my mental health is truly maddening.
So what about you? Are you feeling overwhelmed with games right now? Are you keeping up with all your weeklies and dailies? Are you que sera sera about the whole thing?