What makes you decide you're done with a game?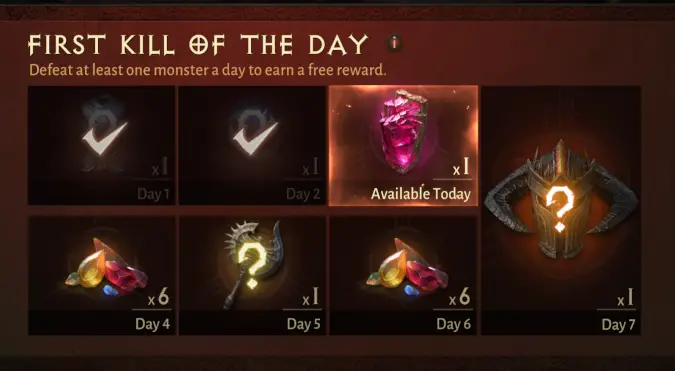 I stop playing games for a variety of reasons. Diablo Immortal, it wasn't the game's fault — the relentless drumbeat of spend more money, spend your money, money money money just made it untenable for me. That particular game's monetization felt not even predatory but more like vultures wheeling in the air watching and waiting for me to drop, and I just felt like getting away.
Sometimes, I just plain am finished with a game — got to max level, saw all the content or as close to as to make no difference, felt satisfied with what I'd done. I mean, I'm not playing any of the Mass Effect games at the moment but it's not like I walked away in disgust or anything. I just finished. I still go back from time to time and replay them when the mood strikes me. Same with a variety of other games — Greedfall, Fallout 4, Assassin's Creed Odyssey, Pillars of Eternity, Tyranny, Kingdoms of Amalur Reckoning — I could sit here at the keyboard typing away. I mean, I'm essentially done with Diablo 3 at the moment, but I didn't stop out of anger or frustration, I was just done and Diablo 4 was here.
But there are games I've quit in less of a "Well, that was fun, let's try a new game" and more of a "I hope this game descends to Tartarus and is chained in a fetid swamp for eternity" way. I mean, I really tried with some of them. Amazon's recent New World was a game I desperately wanted to enjoy but I got maybe ten hours into it and just could not make myself go back. The last game from Black Isle Studios, Legacy of the Crusader, is legitimately half of a good game that was welded to half of a rushed, unfinished, barely playable mess and I could not stomach it once it gets to that point. The original Titanfall bored the crap out of me but Titanfall 2 was so good I came back.
So sometimes I'm done with a game because it isn't good, or because it's horribly unplayable, but sometimes I just don't gel with the game. The Guardians of the Galaxy game that released in 2021 is objectively well made and a lot of people I respect really liked it, but for me it was a boring slog. I accept that for whatever reason I just didn't grasp what other people liked, in much the same way that I am constantly talking up Cyberpunk 2077 but others simply can't stand it. Sometimes you have to accept that not all games are going to grab you.
So what about y'all? When do you decide you're done with a game?