Treasure Goblins, Legion Events, and bosses will drop more Legendary loot in Diablo 4 patch 1.1.1, now live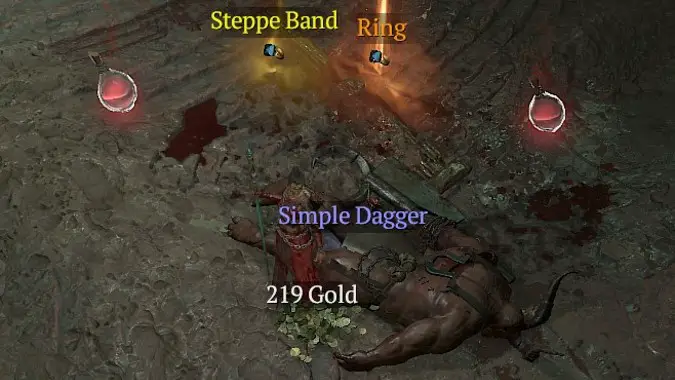 A lot of the focus on Diablo 4 patch 1.1.1 have been on the class changes, mainly for Sorcerer and Barbarian. Classes getting some love and tuning is definitely important for the overall state of the game when it comes to variety of playstyle, especially given the community response in general to the sweeping nerfs, but they're not the only changes coming to Diablo 4.
But loot is also getting some buffs. When patch 1.1.1 goes live, three in-game sources of loot will have their Legendary item drop rate increased: Treasure Goblins, Legion Events, and bosses above level 35. For several of these, that means guaranteed Legendaries, which will make all of them much more appealing sources of high-end loot.
Here's what you need to know about loot changes in Diablo 4 patch 1.1.1.

Legendary gear drops from Treasure Goblins 
In patch 1.1.1 and beyond, the iconic Treasure Goblins will now have an increased Legendary item drop chance between level 6 and level 14. At level 15, killing a Treasure Goblin will result in a guaranteed Legendary drop. Currently, if you're level 35, Treasure Goblins have a 50% chance of dropping a Legendary item. During the patch 1.1.1 campfire chat, the Diablo 4 developers likened the chance of getting a Legendary item from killing a Treasure Goblin to a coinflip and acknowledged losing that coinflip felt bad. Right now, this feels especially true considering the rarity at which Treasure Goblins spawn and the fact that the items they drop generally feel obsolete at higher levels.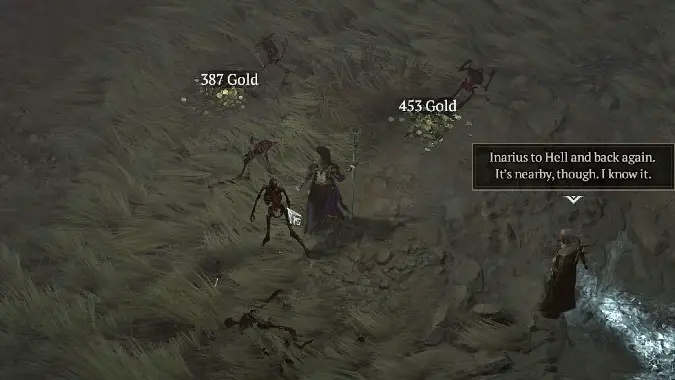 Legendary gear drops from Legion Events
Legion Events in patch 1.1.1 will now be more rewarding and guarantee a Legendary item drop beginning at level 35. Legion Events are longer, slightly more challenging version of open-world public events and provide a decent amount of XP, gold, materials, and sometimes Murmuring Obols, while the gear you currently get is mostly sellable and scrapable. Guaranteeing a Legendary item after level 35 makes Legion Events more attractive to complete as you level a character, especially given their frequency and the slowdown in leveling after level 50. It remains to be seen what "more rewarding" looks like and could range from more gold, Magic and Rare items, or materials.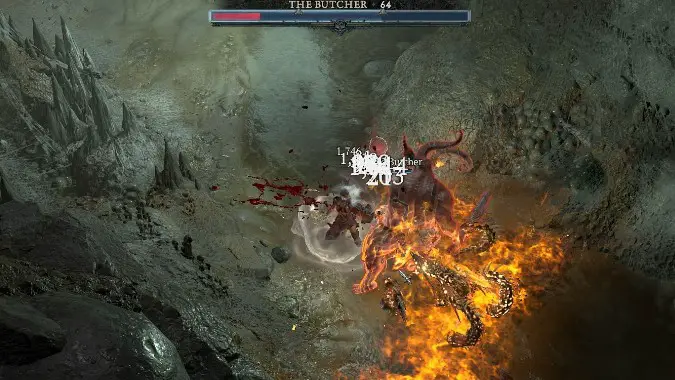 Legendary gear drops from bosses
Last but certainly not least in the slightest, bosses at level 35 and higher will have a 100% chance to drop a Legendary item starting in patch 1.1.1. Originally, the patch 1.1.1 campfire chat had listed dungeon bosses specifically dropping Legendary items beginning at Level 35, but the official patch notes now just say "bosses." Dungeon bosses will be the most consistent source of Legendary items in patch 1.1.1 but this subtle change could indicate that other open-world bosses like the Seething Abomination could start dropping Legendary items consistently upon defeat. Curiously enough, in the campfire chat the Butcher was called out specifically to begin dropping Legendary items at level 35 but that note wasn't in official patch notes either. Given how infrequently the Butcher appears, it's still very likely that this change will be present in patch 1.1.1.
Patch 1.1.1 is live now, so get out there and enjoy your loot!
Originally published August 4, 2023; updated August 8, 2023