Diablo 3's complicated Altar of Rites system will remain in the game starting in Season 30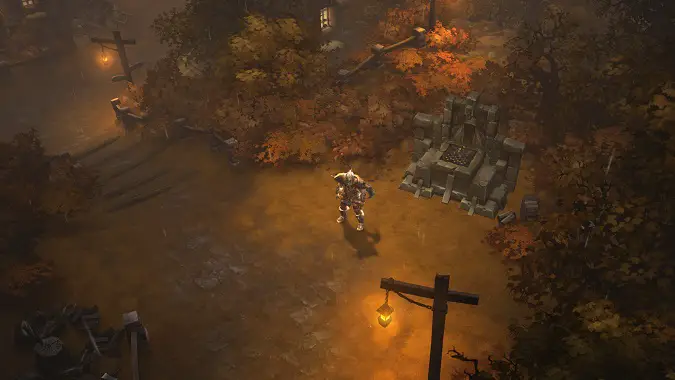 In a brief statement that proves brevity is the soul of wit, Diablo 3 Senior Game Producer Matthew Cederquist  popped onto the D3 forums to tell us that the Altar of Rites system from Season 28 will become a permanent fixture of the game starting in Season 30. That means the feature's continuation is quite a ways off: Season 29 is likely to start mid-September, which would put Season 30 sometime in early 2024.
So why the wait? Season 29 brings some substantial gameplay changes, including a big revamp to the Paragon system and a brand new solo play mode. That is to say that Season 29 already has a lot of moving parts that are going to need testing, and there will inevitably be bugs that will require fixing. If the Diablo 3 team added the complex — and I do mean complex — Altar of Rites system on top of that, we'd be getting a massive game redesign. And all of that just before the game goes into maintenance mode: Season 29 is set to be Diablo 3's last original Season, with future Seasons being remixes of themes we've seen before.
Even so, the effort the Diablo 3 team is putting into upcoming content patches feels like the most active work I've ever seen on a game this late in its release cycle — particularly one that just had its big sequel come out.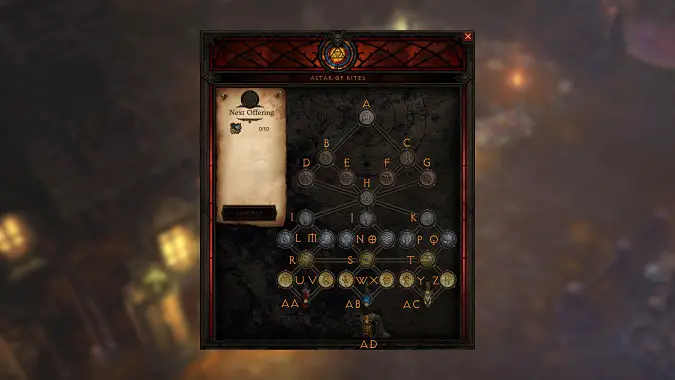 What is the Altar of Rites?
The Altar of Rites is essentially a brand new talent system that goes over the top of the game's current talent system and Paragon system, which rolled out as part of Season 28. If you want all the details, go back and read our original post on it, because it was a highly complicated new system — and it will require some effort to work it into the base game even though it already exists in Season 28.
There are 30 Seals in the Altar of Rites system, and each of them changes and enhances a player in a manner similar to the Paragon tiles from Diablo 4. The Altar is not a class based-system — each class uses the same Altar and gets the same powers — but it is being added to your character on top your existing class based talents and Paragon points that add raw ability to a character.
and moreover, it's a lot of work to unlock the Seals in full. Some of the costs are fairly simple — do a lot of Adventure Mode bounties and collect up the materials — while others involve finding and sacrificing rare drops like a Puzzle Ring, or even creating a Staff of Herding, or running a Set Dungeon.
Balancing that could take some work, and Cederquist says the system will come with some changes. I expect the Season 30 PTR will be hectic between adding in the revamped Altar of Rites as well as starting a new remix Season with its own theme. Trying to get all of that done in Season 29 feels like a backbreaker to me.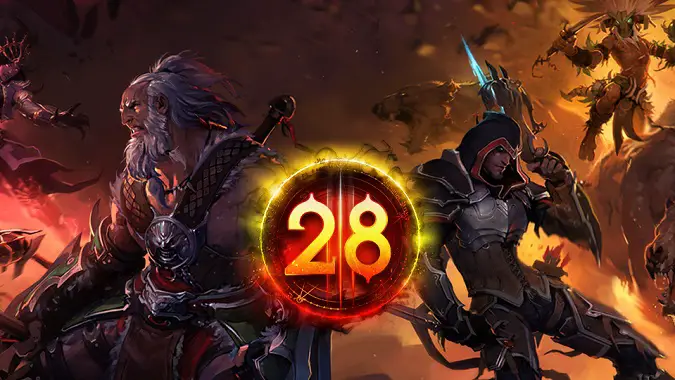 Is the addition of the Altar of Rites good news for Diablo 3?
Personally I think adding the Altar of Rites permanently to Diablo 3 is a great move. The Altar was a big change to the game, and it would be a waste to throw it out when Season 28 ended. We've seen other Seasonal additions make it into the base game, too, like the Echoing Nightmares, so this move isn't entirely unprecedented. With the update to Paragon, it feels like a good time to bring the Altar into the base game because adds a lot of interesting gameplay choices. Although it's ultimately possible to unlock the entire Altar and all of its Seals, it will take a good deal of time and work to do so — people will have plenty of time to work on earning these powerups long term when they aren't tied to Seasons.
However, the addition of Altars will mean that Diablo 3 now has three progression systems. That's a lot of progression systems — especially if you consider gear as a fourth progression system as you advance through your collection of Legendaries, set Legendaries, Ancient Legendaries (and Ancient Set Legendaries), and Primal Ancient Legendaries. That makes the base game complicated in a way that you can't easily explain to players.
While I think adding the Altar of Rites is a good move, I'm not sure I'd be brave enough to make a game this complicated, particularly as Diablo 3 is winding down. But it seems like Blizzard sure is.