The Queue: Elden Fling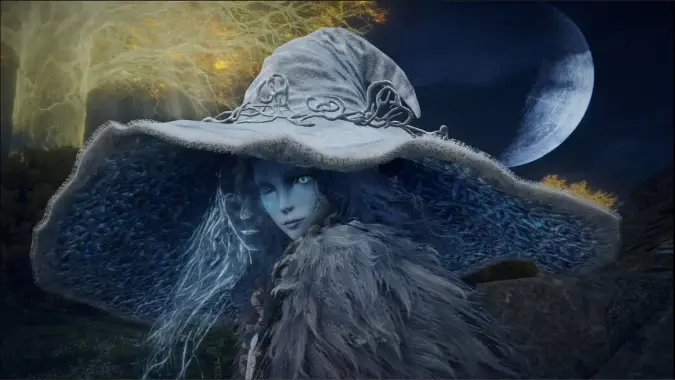 Happy Wednesday, Queuemans! It's a busy, busy day here but thankfully, y'all were a bit distracted by the patch and didn't ask too much. That in mind, let's hop to it!
Queue time, baby 😎
---
SJHAWK ASKS AND ANSWERS A QUESTION ABOUT GEAR:
Has anyone tried to catalyst the Dreambound gear?
Someone has — you! So even though you got your answer, I'm reposting it here in case it's relevant to anyone else:
"The epic gear from Hamuul will transform into tier gear with the Catalyst, and the gear created by the boa tokens will also transform into tier gear. [Mitch is great]."
---
SJHAWK HAS A QUESTION! ABOUT A GAME I DON'T PLAY:
Are these Hearthstone events getting harder to actually complete? With the latest one I've added up the exp you get from the main event questline, and unless you can finish that quest line early into the event, you pretty much have to play every single day in during the event to be able to get everything.
I'm stealing an answer from our dear writer, Red:
"I haven't had that experience with the past events… I was always able to complete them like halfway through.
The one that started today, though, I don't think I'm gonna bother with at all. Seems like a lot of effort to play Twist that much for Twist-only rewards, when I already have Constructed and BGs to play."
---
RJAGODA DIDN'T REALLY ASK A QUESTION BUT THERE WAS A QUESTION MARK HERE:
Remember me posting last week about the prevoker alt getting the legendary?
Guess who's no longer an alt? Just made em a Sporecloak.
RNG is a fickle, cruel mistress.
Congrats TO SOMEONE WHO IS NOT YOU on the leggo and the cloak! That Sporecloak has saved my hide more times than I can count in Mythic+, especially on high keys. My healer is always grateful for it (and noticed the difference right away).
---
XIV LOOKED TO THE SKY AND SAW ONLY DARKNESS… OR AT LEAST SOME CLOUDS:
I can never keep up with the weather changes in WoW. I remember a while back (anywhere from 1-3 expansions ago 😅) Stormwind had noticeably more weather, and I think it's something Blizzard actually did call out in the notes. But it felt like I stopped seeing as much dynamic weather shortly after that. But also, I still occasionally see dynamic weather that looks new.
So, yes, it's been overcast and foggy before — but the screenshot you shared looked new to me. Is it actually new? A glitch? Or something we just never noticed?
---
ARTHONOS CLOSES US OUT WITH A FUN ONE:
Q4tQ: I know we've played this game before, but it was fun. Change 1 part of a game title to make it even more fun.
[With a picture of some "Octopuff Traveler" art from this person.]
Let's see…
Baldur's Late

A game about what happens when Baldur misses the bus.

Armored Door

There's one door and it's armored. If you get through, you win.

Elden Fling

It's Elden Ring but with dating (Ranni <3)

Bloodborne

This is just a great game in general. Shout out to Bloodborne!

Legend of Zelda: Tears of the Klingon

The crossover you never saw coming

It Takes You

The very sad sequel to It Takes Two

Cyberjunk 2077

Computer sim where you clear out 2077 different miscellaneous junk mail, old files, etc.
Okay, that's a dangerous game though could go on for a while if I don't stop myself.
Anyhow, that's our Queue for today! I hope you all are having a great week and your weekend brings you joy. Don't forget to ask questions for tomorrow's writer!