Joyous Journeys +50% XP buff is live in Wrath Classic until further notice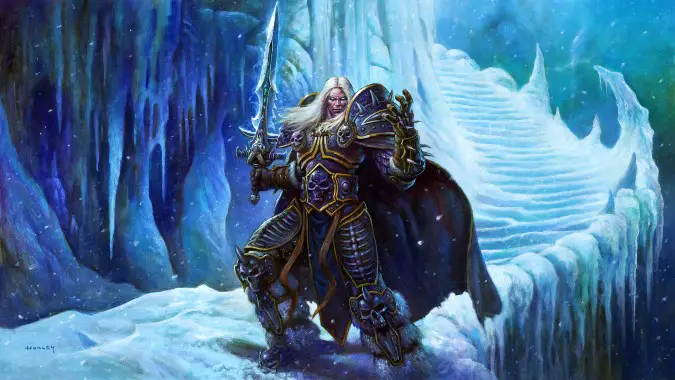 Wrath Classic just rolled out the patch 3.4.3 PTR, which means Wrath Classic Phase 4 and Icecrown Citadel will be coming soon. But while we wait for the latest Wrath content, Blizzard has rolled out the Joyous Journeys buff once again, giving players +50% experience to help characters get ready for the next raid tier. We've seen this buff several times before — usually right before a patch or expansion to help people get ready for the latest content — but this round of Joyous Journeys is a little different, because it doesn't have an end date. Blizzard says Joyous Journeys is available "until further notice," and specifically notes it will be available during Icecrown Citadel, suggesting that the future of Wrath Classic could just be speedy leveling all the time.
That's good news if you aren't caught up with Wrath content, because there's no deadline to get your character up to level 80 or to switch classes and level a new alt. Whether you want to be waiting outside the gates of Icecrown Citadel on day one or it's sitting on your long-term to-do list, you'll (probably) have the Joyous Journeys buff to help you hit max level. You can level as many alts as you want. Switch mains as many times as you want. There's no time pressure and no tedious grind… at least for now.
Joyous Journeys increases all forms of experience by 50% for players up to level 80, and it stacks with rested experience. (So if you want to level a bunch of alts while the buff is live, roll them now to start collecting rested XP.) The only caveat is that the buff is only available to players on Wrath Classic realms — players on Classic-era realms and Hardcore realms are stuck in the same old daily grind.
Whether you've been playing Classic since the very beginning or you've never found the time to check it out, this experience buff makes it easy to get started. And with Icecrown Citadel just around the corner, you'll have plenty of time to level up a new character, switch mains, or beef up your army of alts just in time to stop Arthas.
Originally published July 25, 2022. Updated September 6, 2023