The Shadowmourne questline will receive significant changes in Wrath Classic Phase 4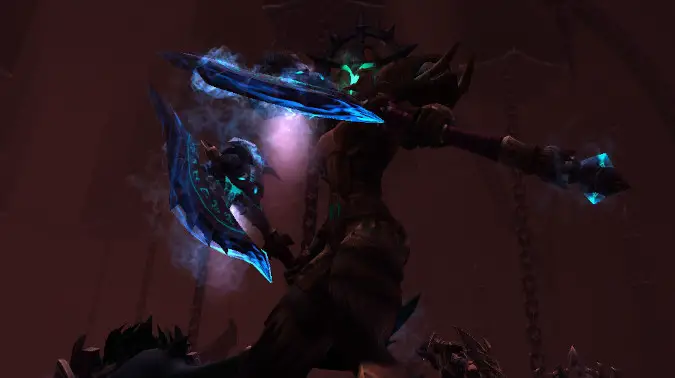 Wrath of the Lich King Classic patch 3.4.3 arrives October 10 and will be the start of the games fourth phase of content. Over the last few weeks, the patch 3.4.3 PTR has been began testing some of the content players will be able to experience in Phase 4, specifically Icecrown Citadel, the flagship raid that ended in a showdown with the expansion's namesake: the Lich King himself. Players will be able to take the fight to him on October 12 at 3 PM PDT.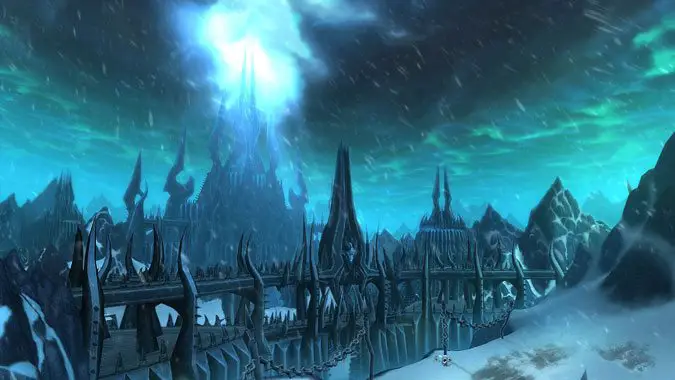 One of the notable items returning from the original expansion is the legendary two-handed axe, Shadowmourne, which is only useable by Warriors, Paladins, and Death Knights. In order to forge Shadowmourne, players needed to complete a complex questline that involved completing Icecrown Citadel each week for multiple weeks. By Blizzard's own estimate, it could take between 18-24 weeks to complete this questline, depending on the drop rates of each item needed.
To fit with the current iteration of Wrath Classic, Blizzard has made changes to the Shadowmourne questline in Phase 4 that keep it in line with how the game has been developed:
Shadowfrost Shards will no longer require that a player in your raid group to have advanced to the quest "The Splintered Throne" in order to drop.
The drop rate of Shadowfrost Shards on 25 player normal has been adjusted to match the drop rates of 25 player heroic.
The "end" boss of each wing (Saurfang, Lana'thel, Putricide, Sindragosa, and The Lich King) will now always drop a single guaranteed Shadowfrost Shard on both 25-player normal and heroic difficulties.
Primordial Saronite will be more obtainable as well and will be purchasable from both the Emblem of Frost vendor as well with a new currency gained in Titan Rune Dungeon: Gamma Protocol dungeons.
With these changes, players should now be able to complete the Shadowmourne questline in 8-10 weeks. Blizzard explains that while Wrath Classic Phase 4 will be around for a while, it won't be around as long as the original Icecrown phase, which was 11 months. Because of this, it made sense to adjust the requirements of this quest to give players more of an opportunity to earn this item, use it, and enjoy it while the Phase 4 content is current.
This isn't all the information coming for Icecrown Citadel, nor is it final! Blizzard makes it clear that drop rates and any other adjustments are still on the table during this PTR testing phase and up until release. As PTR testing continues, we should get a better idea for the direction they're heading in for Phase 4 so be sure to check back here!