When will Wrath of the Lich King Classic Phase 4 begin? Fall! (probably)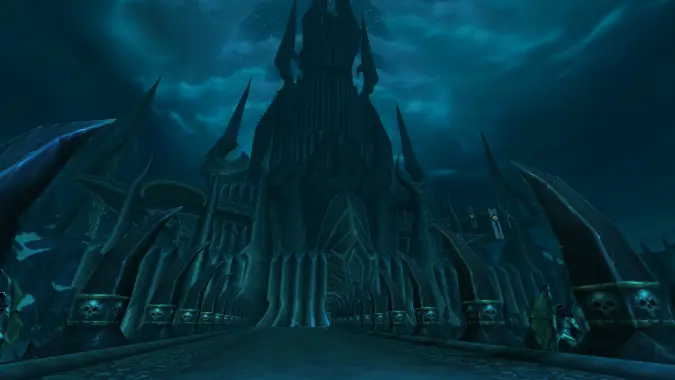 Wrath of the Lich King Classic's Phase 4 will most likely arrive this fall — specifically late September or early October. The original preview of Wrath Classic's five phases outlined what content we can expect in each phase, leaving us to guess when each phase would arrive.
Now, we can make informed guesses based on the length of previous phases and on the Dragonflight roadmap, which outlines a series of six patches intended for 2023. So let's take a look at what we know about Phase 4, and speculate on when it's going to land.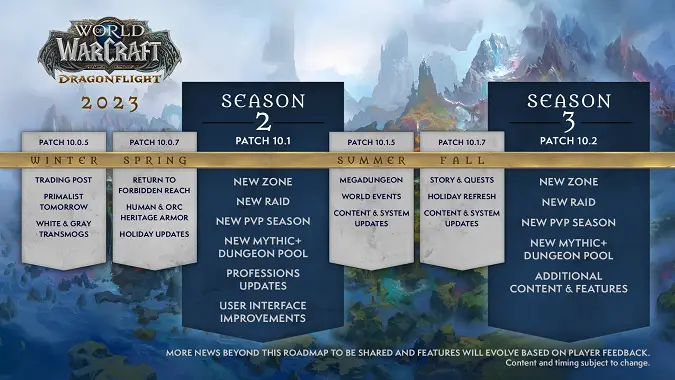 Wrath Classic Phase 4 will likely be complimentary to Dragonflight's patches 10.1.5 and 10.1.7
It's likely that Wrath Classic Phase 4 won't be competing with Dragonflight content for the attention of the playerbase at large by being released at a similar time. So the Dragonflight content release schedule gives us some clues as to when Phase 4 is probably coming out.
This summer, Dragonflight will be releasing two smaller patches — 10.1.5, with an estimated mid-July release, and 10.1.7, with a projected mid-September release. "Smaller" doesn't mean "insignificant" in this case, because even though these two patches aren't rolling out new seasons or raids, they will both be bringing significant things to the game world.
Patch 10.1.5 is scheduled to bring a new megadungeon and new world events, alongside content and system updates. Patch 10.1.7 will bring a holiday refresh, more story and questing content, and system updates. As of now, we don't have any more information on the specifics about the megadungeon, the new story quests, or the new world quests — but I imagine we'll have a better idea once the next story chapter begins in patch 10.1.
We don't know what's planned for the holiday refresh either — or even what it entails — but it's likely that Blizzard will want players to be able to focus on these new changes with minimal disruption, especially with Hallow's End happening mid-October. This supports the idea that Wrath Classic Phase 4 will likely not clash with it.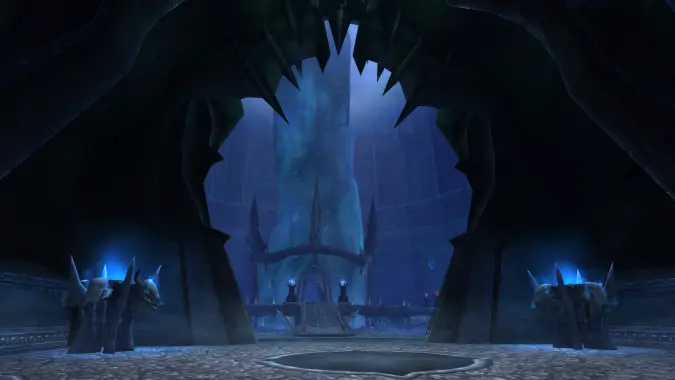 What is in Wrath Classic Phase 4?
Icecrown Citadel is the main raid for Phase 4, bringing 10-player and 25-player options for a showdown with the Lich King himself. Within the grounds of Icecrown Citadel will also be the Frozen Halls — a set of three 5-player dungeons, with normal and hard difficulties. Players will need to clear these in a progressive order, starting with the Forge of Souls, then moving to the Pit of Saron, and finally to the Halls of Reflection. It's important to keep in mind that the gear here is subject to different tweaks, buffs, and adjustments, to keep it in line with the changes made to endgame content in Phase 2 — and, potentially, Phase 3.
Wrath Classic content phases released as complementary pieces to Dragonflight makes the most sense for the health of both games — Dragonflight seeks to provide players with something they can consistently look forward to and it wouldn't make sense to release Wrath Classic content that would undercut that, making late September or early October a likely target. For now, while we look forward to what's yet to come, there's still plenty of content to enjoy.