The Queue: It's spooky time!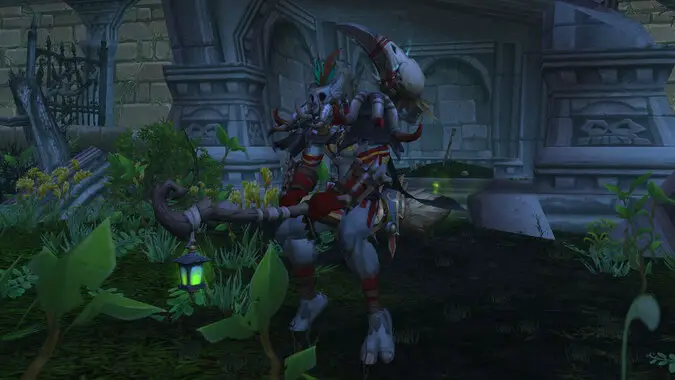 We're officially into the Autumn season and the best month of the year!
Seriously October has all of the best things: it's cool enough to wear all my nice sweaters again, hot drinks like cider and pumpkin-spiced coffees, cold pumpkin-flavored beers, Canadian Thanksgiving, my birthday, and best of all — Halloween!
While I indulge in all of the above a little too much, it's time for — The Queue!
---
HEAD DOWN, PLAY NICE ALL THE WAY TO KALCHEUS
Q4tQ Should characters that have an active Brew of the Month subscription get a special reward at the start of Brewfest? Like a new flavor in a 6 pack?
I feel like we should get something!
Maybe everyone who has their Brew of the Month active gets five Brewfest tokens every month that they sample the fresh brew.
I am also in favor of giving us a new batch of beers. Off the top of my head, they could make them all themed around the current expansion and then have a meta-achievement that gives you a bottomless beer that randomly gives you the effect of one of the twelve of them!
---
SCRAPING AND STAGGERING UNTIL THE BITTER END OH BRAINSTRAIN, I'VE SEEN IT ALL BEFORE
Q4TQ: Dragon Riding has made ground mounts almost completely obsolete.
Assuming we continue to have some version of dynamic flight immediately in new content, is this a serious problem? If so, how can Blizz address it?
Either we're stuck on the ground and resent being on the ground and not flying around all willy-nilly, or we're flying and don't ever need to use our ground mounts.
The only times I've used a ground mount this expansion have been my Druid Travel Form to get a very short distance away, when I've gotten a new ground-only mount that I want to ride at least once, and my Transmog Yak. So either we need to see a whole bunch of instanced content where we're not allowed to fly, but can still use mounts, or we need something that jazzes up our ground mounts in a way that actually outweighs the convenience of the flying ones.
Mounted combat feels like the only stand-out way to make that happen. Let us engage from the back of our mounts, or give our ground mounts a Vigor system similar to the flying one that gives our ground mounts some combat abilities that make it a viable way to do some questing. Then you'd have a choice between the parabolic arcs from quest mob to quest mob and pulling those extra patrols but killing them faster with your cool ground mount abilities.
---
THE ONLY WAY TO DEATH IS THROUGH THE ARTHONOS TREE
Q4tQ: While the major plot points for the next expansion have been mapped out for months by now, do you think Blizz is going to take into account player's complaints about Dragonflight feeling "low stakes" with how they market the next expansion?
Just like flying vs. ground mounts, there's no winning for Blizzard here. Players came to them and said that they were tired of the big cosmic ramifications of the last couple of expansions and why couldn't they just go back to being simple adventurers, and now Dragonflight is too "low stakes" for them! Much like Itchy and Scratchy focus testing, players will always say that they want both ends of the spectrum.
I don't see them making any major changes to how things are being rolled out for the next expansion though. We've been doing this for long enough that I don't think I've seen any big changes to how expansions have rolled out marketing-wise at all. They'll give us the cinematic, and talk about the first patch at BlizzCon or a BlizzCon-like event, in the case of Legion. Then we'll get the batch of stylized cinematics to help us get to know the players for the expansion and it'll be time to go. If we're really lucky they'll finally give us another sea-shanty like Daughter of the Sea.
The biggest change we're going to see in this expansion over any of them since Warlords of Draenor is that Chris Metzen is back leading the Warcraft team and he's a one-man ultra hype battery only rivaled by Ben Brode or walking Keanu Reeves out on stage. However, you feel about his position at Blizzard in relation to all of the truly awful things that were going on, you can't deny that he can make an impression.
His return is likely going to eclipse anything about the story until we're deep into the meat of it.
---
ROXXII THE SMOLDERING IS A LADY'S BREATH, ROXXII IS A MYSTERY
Spoke to my wife about changing raid time and she was open to it. Who wants to recruit me before I start hitting up raider io!?!
Tuesday and Sunday 5:30-8:30 Pacific time! Although I know that you already said that's too early for you on Tuesdays, just change the rest of your life and come play with me Roxxii!
We are currently on hiatus until Amirdrassil though, too many people have too many things going on around this time of year apparently. Which is a shame because we never did get Rashok. Oh well, four Mythic ain't bad, and I'm not too bummed about it.
---
I'VE WATCHED YOUR CITIES RISE AND FALL INTO THE SJHAWK
Nice, turned a 2500 rep token into 6500 rep with the Niffen with the dreamsurge rep bonus, human racial, and 100% boost from Niffen. Which means if i do it on an alt that's below Rank 10, they'd turn into 9k rep tokens.
I don't have anything to add here other than this feels like when people start doing extreme couponing and they walk out of the grocery store with 17 boxes of rice that the grocery store wound up paying them 12 cents for the privilege of taking them out of there.
---
I AM THE CIDER KING I AM THE CORY LORD
Hey Cory, do you know any really fast ways to get your Traders Tender each month?
Thanks for the question, Cory! You must be a very smart and handsome individual to ask such a great question like that.
So sock-puppet nonsense aside, I managed to complete my October trading post very quickly, and something that I think is often overlooked because it's not quite in everyone's wheelhouse is the "Win 15 Pet Battles" option. That's worth a cool 200/1000 tender to fill the bar and today it took me about five minutes.
If you have any level 25 pet you can do the same. Just fly around Stormwind and Orgrimmar and fight the level-one critters that live in the city. There's only one pet, and I was winning with just one hit from any of my abilities. Even without matching the right pet in their rock-paper-scissors game of pet damage.
You don't need a level 25 pet, it'll just make it go faster. If you've been getting random Polished Pet Charms and don't know what to do with them you can buy an Ultimate Battle-Training Stone from the pet vendor in Valdrakken and instantly make a level 25 pet.
Aside from that Kalcheus' guides to easy tenders are full of good general-purpose knowledge for fast tenders so you can get your Trading Post rewards quickly. Even though I don't think he'll be continuing to write them since they weren't getting the big page-views for how much effort he put in.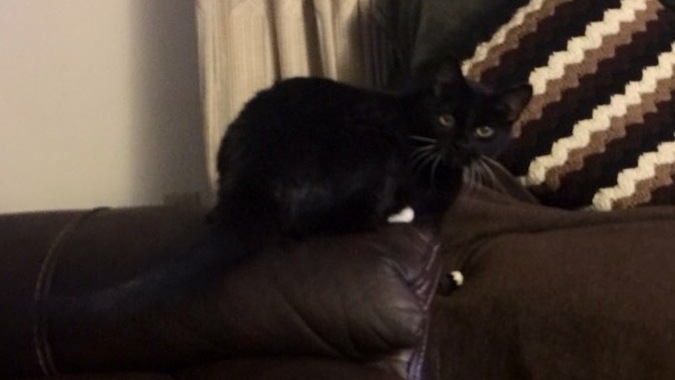 Today's Bacardi is ready and waiting to leap into action so that you get the best gear possible in your vault! Honestly!
He told me himself that his favorite thing is getting you the shiny things that you want. I know, I'm as surprised as he is and you are.
Well, it might actually be either that or a nice warm spot in the sun. It's a coin toss.
Today's Anna Earworm™: Cider Road
I just saw today's Earworm™ performed live over the weekend, so this one is maybe more for me than anyone else. I hope that you're all not as selfish as I'm being right now and leave lots of questions for Anna's Queue tomorrow!