Amirdrassil will be Dragonflight's final raid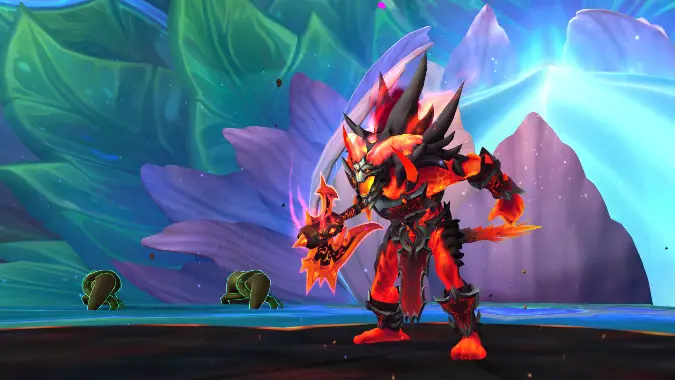 World of Warcraft executive producer Holly Longdale has confirmed that Amirdrassil will be the final raid of World of Warcraft: Dragonflight. During BlizzCon 2023's opening ceremony, she announced that Guardians of the Dream will contain the final raid of the expansion, but that additional content will be released roughly every two months.
If you've been playing patch 10.1, you're probably already familiar with the model. Players got Aberrus, the Shadowed Crucible and the second season of M+ early, but there have been smaller patches at periodic intervals since. "Small" is slightly misleading, as these lesser content patches have had significant impact on gameplay. For example, patch 10.1.5: Fractures in Time introduced the Dawn of the Infinite mega-dungeon (which provided an exciting new array of ways to die in 5-man content), Time Rifts, and new quest hubs. Most importantly, it introduced the Augmentation Evoker — the game's first dedicated support spec — and a huge slew of class changes, which quickly upended the M+ meta.
Blizzard had previously been cagey on whether Dragonflight would have another major patch cycle with an additional raid tier after Amirdrassil, leading to rampant speculation. With patch 10.2 on the horizon, fan communities have been wondering whether an additional raid might be possible, as the expansion's storyline would certainly permit it. However, it looks like most of these narratives are going to be rolled into World of Warcraft: The War Within, or potentially shelved and revisited later. One detail from early art suggests that Xal'atath has gotten her hands on the void artifact from Dawn of the Infinite, something that will almost certainly play a role in The War Within.
It's possible that Dragonflight will get an additional M+ season and fated raids in the same way that Shadowlands did, but if so, this hasn't been announced. However, we're still monitoring news from BlizzCon, and will continue to update.