WoW
Nov 7, 2023 2:00 pm CT
When does WoW Dragonflight Season 3 start? Amirdrassil opens on November 14, with Raid Finder difficulty rolling out over the next month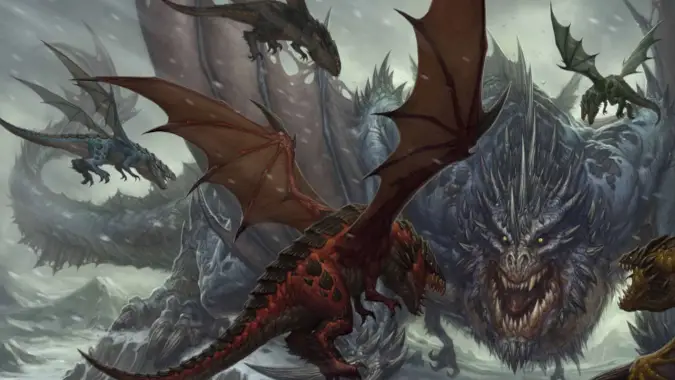 Dragonflight patch 10.2 goes live today, November 7, but Dragonflight Season 3 won't start immediately. We have a week to get used to the patch and explore the new Emerald Dream zone before Dragonflight Season 3 starts on November 14.
Season 3 includes the game's latest raid: Amirdrassil, Dream's Hope, a nine-boss raid and the last raid of Dragonflight. Amirdrassil is the new World Tree and Fyrakk intends to consume its power with some help from the Druids of the Flame, resulting in a very fire-themed raid that reminds us of Firelands. The raid includes a brand new Legendary weapon for strength-based plate wearing classes — Death Knights, Paladins, and Warriors — that drops off Fyrakk himself: Fyr'alath, the Dream Render. There will also be new tier sets (and new set bonuses) and plenty of other loot to collect.
When Season 3 starts on November 14, the raid will be open for most players, but as usual the Raid Finder difficulty will roll out over time:
Week of November 14: Normal, Heroic, and Mythic difficulties open. Raid Finder Wing 1: Incarnates Wake opens, with bosses Gnarlroot, Igira the Cruel, and Smolderon
Week of November 21: Raid Finder Wing 2: Molten Incursion opens, with bosses Volcoross and Larodar, Keeper of the Flame
Week of November 28: Raid Finder Wing 3: The Viridian Weave opens, with bosses Council of Dreams and Nymue, Weaver of the Cycle)
Week of December 12: Raid Finder Wing 4: Fate of Amirdrassil opens, with bosses Tindral Sageswift, Seer of the Flame and Fyrakk the Blazing)
A new season also means a new Mythic+ dungeon rotation. In Season 3, we'll be revisiting some classics, though I'm not sure we'd call them favorites:
Dawn of the Infinite: Galakrond's Fall
Dawn of the Infinite: Murozond's Rise
Waycrest Manor (Battle for Azeroth)
Atal'Dazar (Battle for Azeroth)
Darkheart Thicket (Legion)
Black Rook Hold (Legion)
The Everbloom (Warlords of Draenor)
Throne of the Tides (Cataclysm)
Look for Dragonflight Season 3 to go live next week, November 14. See you in Amirdrassil!