WoW
Feb 10, 2015 6:00 pm CT
New Race/Class combinations under consideration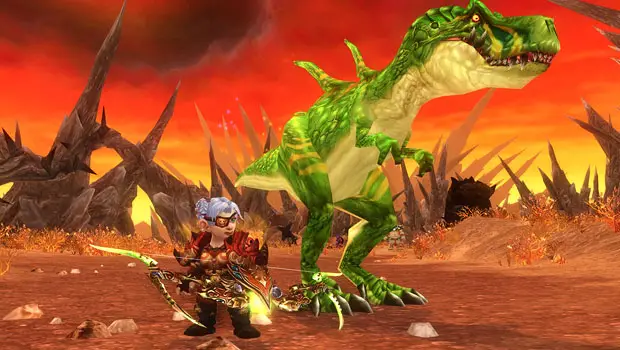 The first, and only time we saw new race and class combinations added to the game was all the way back in Cataclysm, when goblins and worgen were added to the game and bolstered with additional new combinations of familiar races, including tauren paladins and priests. Since then, players have asked for and suggested a variety of other race and class combinations, but haven't really heard much in the way of an answer on the subject. While we still don't have an exact answer, a recent tweet from the WarcraftDevs Twitter account may give those gnome hunter fans some hope.
@theshoeboots @krolco Not something for 6.1, but it is something we're considering for the future.

— WarcraftDevs (@WarcraftDevs) February 10, 2015
Before all you gnome fans start leaping out of your seats with joy, keep in mind that this is not confirmation that this particular race/class combination is coming anytime soon. In a prior tweet, WarcraftDevs pointed out that new race/class combos are something the developers consider for new expansions, generally not in content patches. In other words, this isn't something you should expect to see in Warlords of Draenor. But fans that have been clamoring for more choices in which races can play which class should take note that the idea of opening the door a little further on that front is definitely something that is being considered, and not dismissed outright.
Gnome hunters may be one of the more popular choices, but I'm curious — what kind of new race and class combinations would you guys like to see? Are you clamoring for undead paladins, or druids of a different flavor? Still holding out hope for the elusive tauren or draenei rogue? Are there any particular combinations you think should be avoided, either because the idea contradicts the lore in a fundamental way, or it just sounds way too silly?