Syldenn turns StarCraft art into spectacular scarves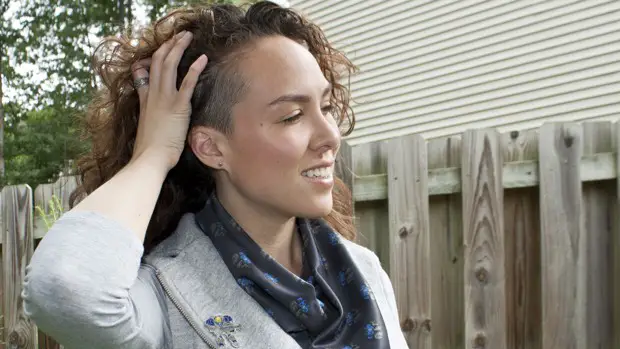 If you're looking to accessorize, StarCraft style, you can do no better than Syldenn's selection of scarves (and, soon, we hope, beanies). Each of her StarCraft-inspired designs is an original piece of art, printed in patterns that are perfect for fashion with a geeky twist. After finding Syldenn on Etsy, we tracked her down on Twitter to talk about just how she made the leap from StarCraft to scarves.
Blizzard Watch: First up: which Blizzard games do you play, and as what?
Syldenn: I'm a WoW dwarf paladin, an SCII terran, and a newb Diablo monk. I'm pretty bad at Hearthstone, but I probably like paladin or druid decks the best. I just got into the Heroes beta, so I'm not really sure what I'm into there, but Jaina and Sonya are fun.
BW: Do you have an art background?
S: I do! I've been drawing since forever, and I got my BFA at Virginia Commonwealth University a couple years ago. I love sci-fi/fantasy concept art and costume design. I have a degree in fashion design, but I love illustration, so putting my drawings on fabric and sewing with it really melds my interests perfectly.
BW: How did you get started with StarCraft art?
S: StarCraft is a fantastic game. I love watching competitive StarCraft. I've been to two Battlegrounds finals now. I'm super inspired by the art direction, and I started sketching units while watching matches. I started thinking, man, I wish I had some awesome clothes with these prints on them… maybe the community wants something like that, too. The energy is so infectious, and I've seen fans wanting to show that passion through their apparel. I've met so many great people and have had so many awesome opportunities through games and streaming. I wanted to make something for those people.
At first I was apprehensive about copyright, even though I'm using my own drawings, but after watching Carbot grow so big to the point of Blizzard selling their merch in their official store, I wasn't too worried. I think it's really awesome that Blizzard embraces fan made stuff.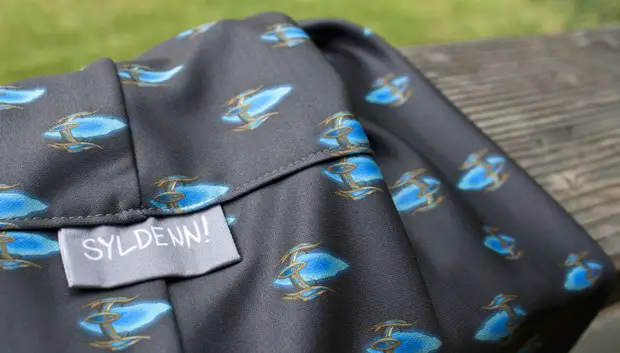 BW: Why scarves? How did you get started making scarves?
S: I want to eventually add more stuff to my shop, but I decided to start off with scarves. Scarves are quick to sew and easy to replicate. They are also one of my favorite accessories. I'm a founder of a web start-up, and I'm a UI and marketing consultant on the side, so you could say that at times I feel like butter scraped over too much bread. I actually started off selling a few GLHF tees. I blocked my own patterns, sized them out, sourced the jersey, cut and sewed the tees myself, and finally screen printed them myself. The whole shebang, handmade. I was like, this is gonna be awesome! …Then I had to dial it back. They sold really well, but I didn't have the time. A little too ambitious. Making stuff like this is my creative outlet, and it's so much fun for me. Hopefully scarves are just the beginning!
BW: What goes into designing and making one of your StarCraft scarves?
S: I have a massive list of things I want to draw. After much mulling, I finally settle on one thing and draw it. I use Photoshop with an ancient Wacom tablet. Once I'm happy with my drawing, I arrange it into a nice repeatable tile and upload it to Spoonflower. I use the performance pique knit for my scarves. After that, it's pretty much cut, sew, ship. I print my own labels, too. By the way, fun story: The first time I played WoW, "Syldenn" was one of the randomized character names. It stuck, and now I use it for everything.
BW: How long does it take to make one of these scarves?
S: It takes about two hours to cut and sew a circle scarf. The most time consuming part of it is waiting for my fabric to arrive. Unfortunately, I can't afford to order fabric without knowing whether or not I'll sell my items, so I have to make to order. It can take up to two weeks to get my fabric.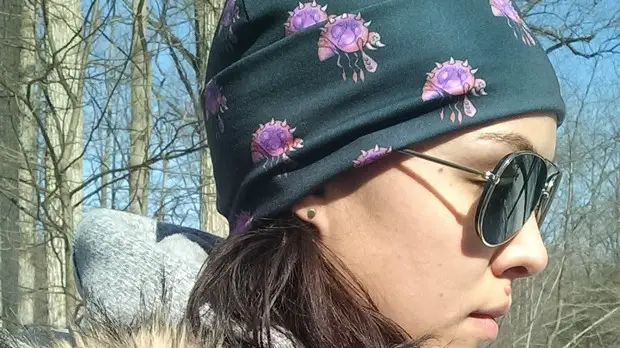 BW: Are there any other Blizzard-centric art projects on the horizon for you?
S: Oh god, I have a lot of ideas. I've been considering doing a scarf with a big Ironforge emblem on it. I'd love to do a more abstract print based on Cloud Kingdom. That map has such great color. The different Hearthstone card backs are really beautiful, maybe there's a print there.
Outside of Blizzard, I'd like to branch out into prints for other games I love like Mass Effect or Elder Scrolls. I already have a print with D&D dice that I call the "charisma check." I really want to do a polka dot print that's all different types of pokeballs. And it's not just gaming stuff either — I love nature prints with florals, leaves and bugs. Based on feedback, I'm working on making my scarves longer and wider, and I'm working on adding new stuff too — a knit beanie at the moment. Maybe bigger items like leggings and tees in the future, if people like what I do. I want to expand my shop into cool, pretty, handmade things for people who love games.