Overwatch developer Q&A now available from Overking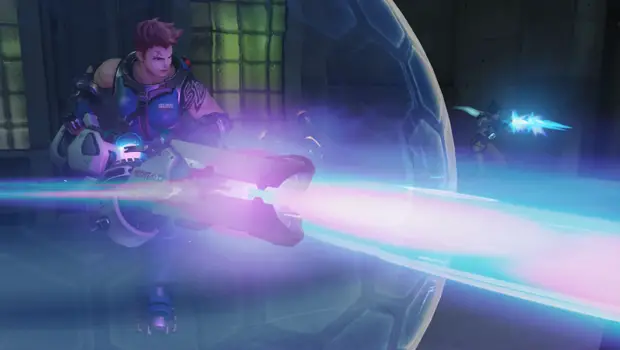 Overwatch fan site Overking, which attended the press event held by Blizzard for the new game, has posted highlights from the event that include screenshots of both new heroes as well as the new map Gibraltar, and a brief Q&A summary answering a few questions about the upcoming title. While some questions, like pay model and the question of player progression don't have answers at this time, there are plenty of others that shed a little more light on the upcoming first person shooter. For myself, I found it interesting that while the field of vision in the game will not be adjustable, it was made fairly wide — and a note was made that it's considerably wider than some more problematic games, helpful for players that suffer from motion sickness. A good chunk of the reason I don't play first-person games as a general rule is because of that odd combination of claustrophobia and motion sickness that I get — not being able to pan the camera back and get a really good look at everything around me is kind of unsettling. It's pretty cool that they've already put some thought into addressing issues like this.
One of the other pretty notable highlights from the Q&A is the question of whether or not we'd see Capture the Flag style maps added to the game. The answer, surprisingly, is no — developers found it problematic to resolve a CTF style map with the ability-based nature of their heroes. Some heroes — like the fast-paced teleporting Tracer — have abilities that would make them natural flag-carriers. That's great for those heroes, but it also puts the idea in player's minds that you absolutely have to have one of those particular heroes in order to play a successful CTF match, and that's something Blizzard wants to avoid. Rather than complicating things unnecessarily, they simply decided creating maps of that nature weren't really ideal for the game they had designed.
There's plenty more in the Q&A, which you can read in full on Overking's site. The closed beta for Overwatch begins this fall — if you'd like to try and snag an invite, don't forget to update your Battle.net beta profile settings.