WoW
Mar 31, 2015 8:44 pm CT
World of Warcraft hotfixes for March 31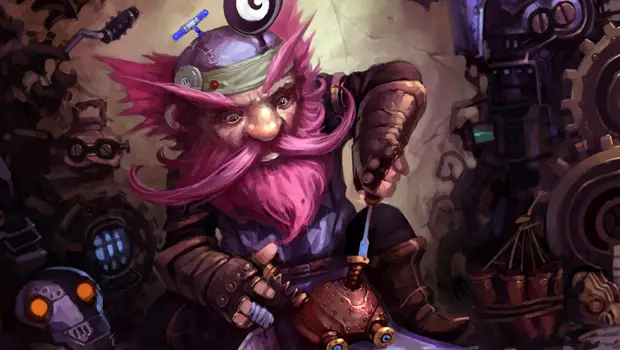 A new batch of hotfixes for patch 6.1.2 have just been released. Today's list includes several changes and adjustments to the Blackrock Foundry raid, including several tweaks to the Blackhand encounter on Mythic difficulty. In addition, the quest Striking Back in Dun Morogh should now have a functioning Repaired Bomber to fly over Ironforge Airfield — and the item level change for heirlooms levels 91-100, mentioned earlier today, should now be live.
March 31
Classes
Druid
Armor Sets

Tier-17 4-piece set bonus for Feral Druids should now correctly have a chance to trigger from Multistrikes.
Quests
Legacy
Striking Back (Dun Morogh): Repaired Bomber should now correctly fly over Ironforge Airfield and allow players to complete the quest.
Raids and Dungeons
Blackrock Foundry
The Blast Furnace

Phase 1

Furnace Engineers should now throw a bomb at players roughly every 6 seconds. Throw Bomb is now instant-cast, but the range is now 40 yards (down from 50 yards). These changes are intended to diminish the relative benefit of having two or more priests, compared to one or none: Mind Control allows for more controlled targeting of the Bombs, but does not speed up the phase as a whole.
Reduced the health of Heat Regulators.

Blackhand

Blackhand's health has been reduced by 5% on Mythic difficulty.
Blackhand's Massive Shattering Smash ability now deals 25% less damage on Mythic difficulty.
Iron Soldiers' health has been reduced by 15% on Mythic difficulty.
Collections
Heirlooms
In response to player feedback, we have increased the power of Heirloom for levels 91-100. This change is intended to help Heirlooms be more competitive relative to Draenor dungeon gear.
Bug Fixes
Fixed an issue that could cause Mistweaver Monks that had undergone a Paid Character Boost to deal less damage than intended while in the process of unlocking skills and abilities.
Fixed an issue that could cause looping flight paths used for quests to not work correctly.