Breakfast Topic: Are you looking forward to Legacy of the Void?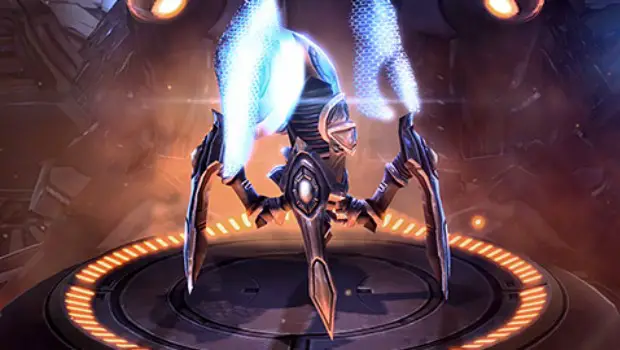 The third part of the StarCraft 2 trilogy just went into closed beta late last night. There are many new features announced for Legacy of the Void, but out of them all I'm most looking forward to Archon mode. This allows two players to control a single army at the same time. This can be a Terran, Protoss, or Zerg army. I do well with the macro elements of the game, but having a partner with the twitch reflexes to focus effectively on the micro control would be huge for me.
New units are being introduced as well. The Terrans get the Cyclone which can lock on to a target and fire from afar while on the move. Blizzard also wants to develop a second new unit for the Terrans with the help of the players. The Zerg army is getting two new units, the Lurker and the Ravager. The Ravager morphs from the Roach and has a corrosive bile skill shot that will corrode Force Fields while the Lurker morphs from the Hydralisk and develops a line attack with crazy long range, great for taking out defenses. Finally the Protoss get the ground-damage dealing Adept that can send out a shade to teleport to its location and the Disruptor which can go invulnerable for a few seconds, move into position and then do massive burst damage. Ouch. Each race is also getting many tweaks to existing units which can be seen in the video below.
Overall the devs are going for a faster paced game with more opportunities for harassment and resource strategy. Do any of these changes appeal to you or is StarCraft 2 Legacy of the Void beta not on your radar?