StarCraft 2: Legacy of the Void closed beta is now live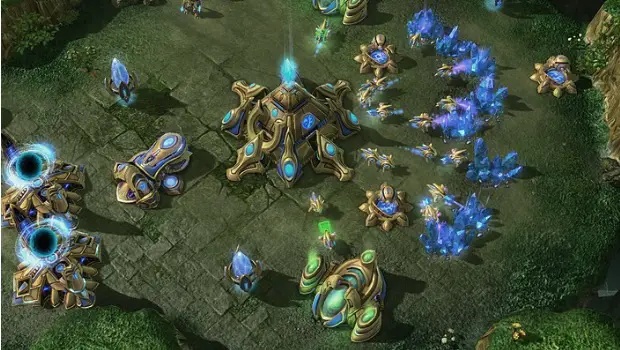 Hopeful beta testers, get ready: StarCraft 2's Legacy of the Void expansion has entered closed beta. The timing of this announcement aside, we're pretty sure that this isn't an April Fools' joke — not only are we seeing Twitch streamers already picking up on Legacy, but Blizzard recently said we'd be seeing the closed beta within two weeks.
The current beta is by invitation only and, if it follows past Blizzard beta patterns, it's likely to start off small and grow as time passes. To get a chance to get in the beta yourself, you'll want to make sure your Battle.net account is flagged for StarCraft betas — follow our instructions to be sure you're set up. This doesn't guarantee you'll get access, but does give you a chance to be invited, so if you're interested be sure to double-check your beta settings immediately. Of player selection, Blizzard says:
Beta testers are chosen according to a variety of factors, including their system specs, recent StarCraft II activity, and an element of luck. When selecting individuals during each round of invitations, our goal is to have a wide variety of players and system types.
If you should have access because you attended BlizzCon 2014 (either in person or through a virtual ticket) or the StarCraft 2 WCS 2014 Global Finals, those invites will be sent, but right now invitations are going out in waves, so keep an eye on your inbox. But while you're keeping an eye out for your beta invitation, be wary of scams: scammers are fond of using our eagerness for beta access to trick us into giving away our account information. Never give out your password — Blizzard won't ask for it — and double check to be sure emails you respond to and links you click send you to blizzard.com or battle.net. For more on avoiding scams, see Blizzard's help page on phishing. And for more on the Legacy beta, check out Blizzard's announcement post and FAQ.